"We listen to the radio, dead radio," If you're in the Western Mass area flipping stations on a Friday afternoon, you may come across this dark sounding intro to the equally dark sounding show, Dead City Radio.
It signifies that on the third floor of Ely, a forest of microphones reaching in from all sides, behind a soundboard with more controls than an airplane's cockpit, goatee on his chin and Jesus piece on his neck, Cameron Wade, a.k.a DJ Shady has just sat down to start his show. And for the next two hours the airwaves belong to him. Or at least 89.5 FM does.
Wade has been a part of the WSKB radio for five years. He got the idea for his show's name, Dead City Radio, from a Rob zombie song about the general monotony and lack of diversity in modern radio.
"If I listen to this song for the 500th time I'm going to end up smashing my radio," said Wade. Most stations will play a small handful of songs from the billboard top 100 and nothing old, original, or less popular.
Wade tries his best to "break the norm of traditional radio." One strategy he employs is to first play a modern pop song, followed by older work from the same artist that's not as famous. "It's not about just bringing in the classics, but also introducing people to new music and going places the radio doesn't usually go."
The WSKB radio is a club on the WSU campus, but its influence is much more far reaching than most. Wade has soldiers fighting in Iraq and Afghanistan regularly tuning in, and up and coming musicians clamor for the chance to appear on his show for exposure.
"I try to tell them to break the norm and push themselves to their fullest limit," said Wade. EDM act Freevø signed a record deals with local label Straight Up Records soon after sitting down on his show for an interview.
Wade loves helping small musicians gain the recognition he knows they deserve. Like Lil Yuh, a hip-hop artist who's promoted both of his last two albums on Dead City Radio.
"Just seeing him in the studio for the first time, seeing him with the biggest smile ever was a huge thing for me," said Wade.
The success of the radio station off campus speaks for itself, but are other Westfield State students tuning in?
"My mom and my dad are my number one fans," said Wade. Even after all the work he puts in, people on campus don't tune in. And his experience is not alone.
"Mostly our parents that listen to our stuff," said Joe Hagen, host of WSKB show "Stuck in the Mud." According to Hagen, Bridgewater State plays their campus radio in their dining commons. He believes WSU should do the same to get people on campus interested.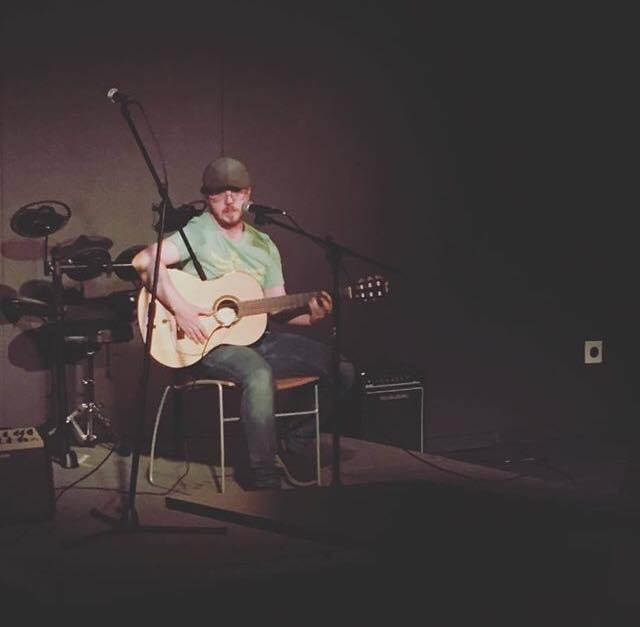 Most of the DJ's promote themselves via social media. Adam Herrick does live shows on Facebook in tandem with his WSKB show, "The Eclectic Hour," to broaden his viewer base. People can listen live by going to wskb.org and clicking the "Listen Live" link.
Hosting events like Battle of the Bands and the bi-monthly Open Mic Nights help to build recognition of WSKB around campus, but still it seems people like the idea of the WSKB more than they like tuning in.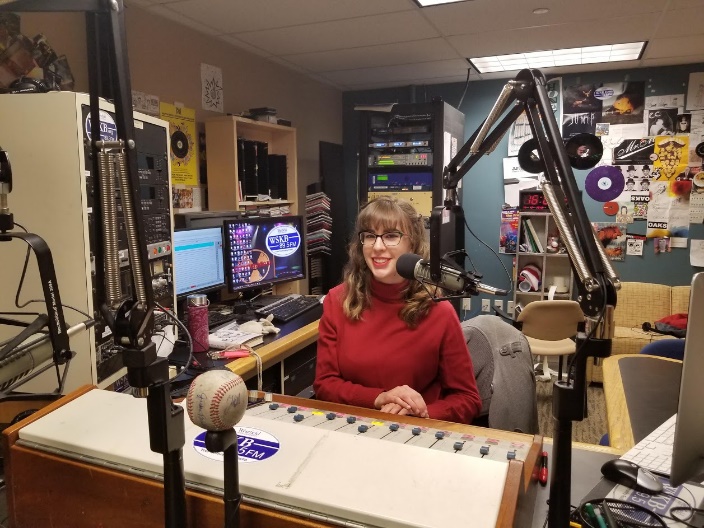 "It's all Good in the Houde" Host Olivia Houde recognized viewership on campus is "pretty poor." She thinks a stronger social media presence is key, seeing as "everyone's glued to their phones" and that's where they would be constantly looking.
Houde also believes there should be incentives to listen, her idea being that the station could award a "listener of the week" with being brought on to the show and interviewed.
"They could like come on the show, maybe talk about something they want to talk about, or get a prize or something," said Houde.
Chandler Hutchison, sports and talk program director for the WSKB, says a surprising amount of faculty tune in to support of their students working for WSKB, though only a hundred or so students do the same.
"It's a small radio station so it's a lot of grassroots stuff. It's a lot of word of mouth, it's a lot of designing our t-shirts, our bumper stickers," said Hutchison.
Hutchison says people seem interested in the radio station whenever he mentions it, but still most of their WSU viewer base consists of the other radio DJ's tuning in to support one another.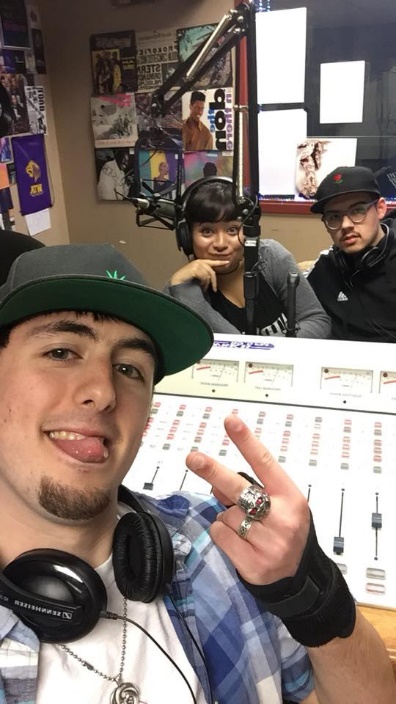 And they do support one another. Wade recognizes that the goal of a radio DJ is to create a community who enjoy music together.
Which is why at the end of every Dead City Radio, he makes sure to plug not only his own show, but promote the other WSKB DJs' shows.
"For all the people who are really tired of listening to traditional radio and listening to the same songs over and over again," said Wade, "tune in to the 89.5 fm WSKB. It's a really good listen."