Jessie Cardin: Running Straight to the Olympic Trials
2018 Westfield State Alumna Jessie Cardin, currently practicing for the Olympic trials in distance running for the upcoming marathon in 2024.
Cardin has been running since she was about six years old and continued her love for running all through high school and college. She was informed about this process by accident she said. It all started in the summer of 2021 when she was doing half marathons in many different states, Colorado, Connecticut and even New York. In CT she ran 1:14:15 and a 1:12:28 in NY. Cardin realized she was a minute off from being able to qualify. In her mind she knew she could do it.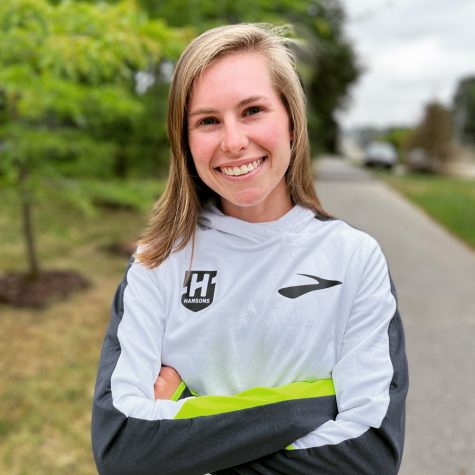 "The process has been a blessing, to say the least. I truly believe and know that my running ability is a gift from God. I want to, every day, every run, every time I'm able to run well or fast, use this gift to give Him Honor and Glory. And if anyone knows me, they know this is central to me as a person. The process has been so joyful and eye-opening." Cardin said.
This led to Cardin officially joining a running team in June of 2022 and receiving her first sponsor, Brooks. Running for Cardin has now become a job, where she feels like she is never truly working. She did her first marathon in October with the time of 2:33:34, which means she qualified for the marathon inside a marathon she says. Cardin currently is now training for the Boston marathon, where she hopes to lower her time.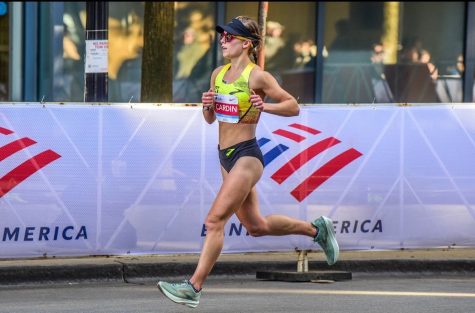 One key concept that Cardin has learned throughout this whole process is patience. She talks about how she is hard working and determined while running but it is good to have those qualities to take care of yourself.
"Working hard is important for sure, but working smart is important as well. Taking naps, resting, spending time on the little things is where I have grown the most and have played a crucial role in my success as a professional runner." Cardin said.
The marathon trials are on February 3rd, 2024, in Orlando Florida, with hopes of making the top three to be able to compete in Paris. Where she can show the world, a small-town girl can race her way to victory.