Word came Easter Sunday from the higher ups at United Food & Commercial Workers International Union that Stop & Shop employees would be returning to work this week.
This comes after a 10-day strike in which 31,000 Stop & Shop employees across New England picketed their business during their otherwise scheduled work hours.
"The company has not been bargaining in good faith, and we had to take a stand. It's not something we wanted to do, it's something we were forced to do," said Marsha Basset of the Westfield Stop & Shop.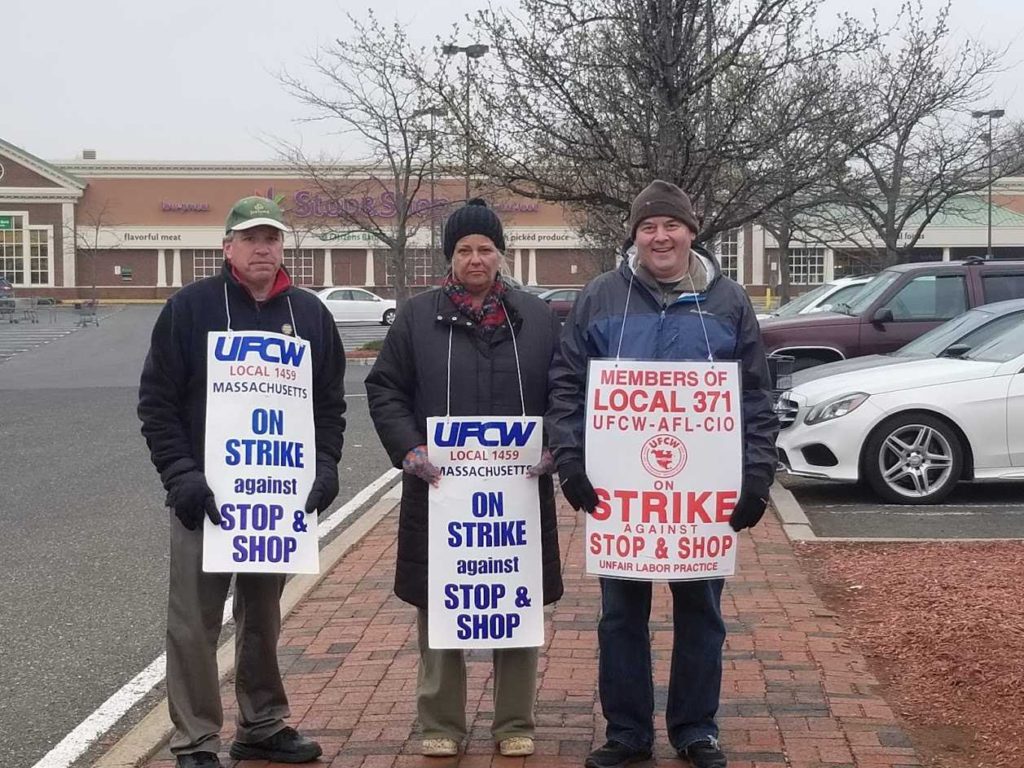 Basset explained the reason for the strike came from proposed cuts in benefits and pay in a new contract. An increase in the insurance deductible from 700 to 3,000 dollars, a plan to move workers from their pension program to 401K's, a reduction in vacation time, and cutting back the bonus money workers make on Sundays are just a few of the complaints the employees had.
"I'm a college student, so it's a little scary," said Cece Manning, Westfield Stop & Shop employee and Westfield State University student.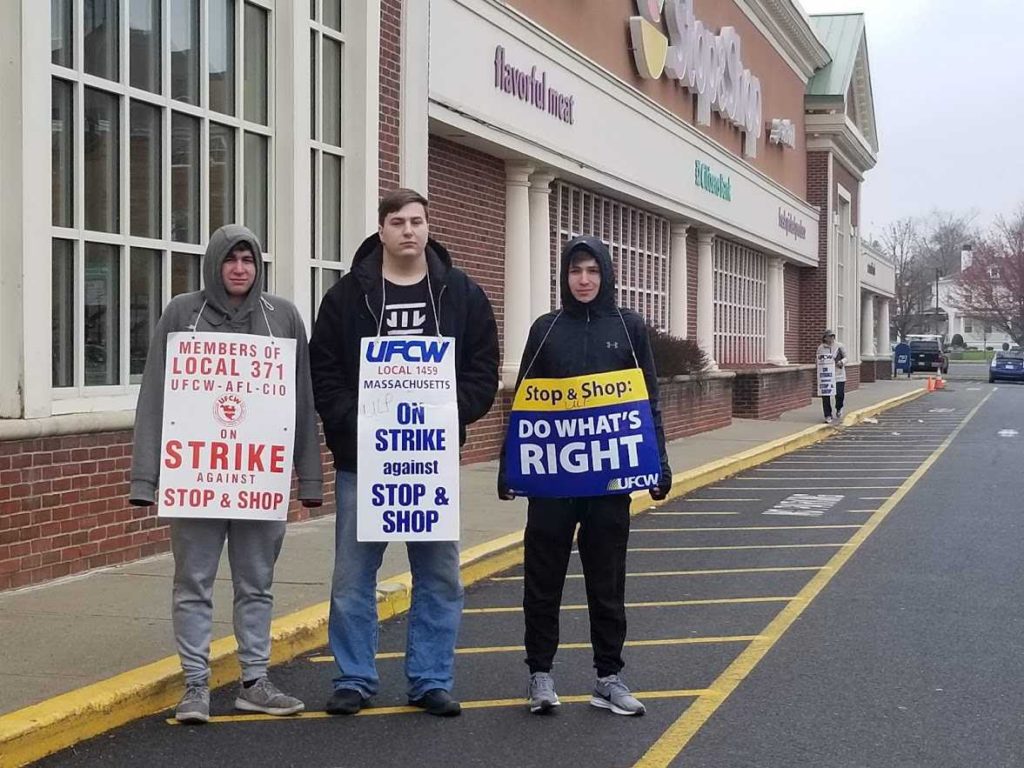 "I don't know when my next paycheck's gonna be, all this stuff I have to sign up for that I didn't know I would have to sign up for, like unemployment, I mean I'm really scared." This was the situation Manning found herself in until Easter.
And she was not alone. Glen Edelman, grocery manager and Stop & Shop employee of 35 years, was concerned about the benefits being taken, not just from him, but from his family.
"From our understanding they want to take away a lot of our healthcare, take our spouses off it, that's what we're being told," said Edelman.
Edelman doesn't enjoy having to be on strike to keep the benefits his job previously guaranteed. He summed up the whole situation thusly:
"There's no really winner in a strike. You'll never recoup everything, between what the vendors could have sold, what the customers needed to get, that the employees would have made in wages, you can never recoup it, it's lost money, it's lost revenue. For all those people. And just aggravation and inconvenience for all the customers."
The customers themselves have also played a big role in the protest, constantly filling tables with donated food for the protestors throughout the day.
"I remember the day of the strike, a truck showed up and like pizzas kept coming out, and it was like, where did these come from, pizzas kept coming out, Kent's pizzas just donated pizzas after pizzas," said Christine Caer of the Winsted Connecticut location.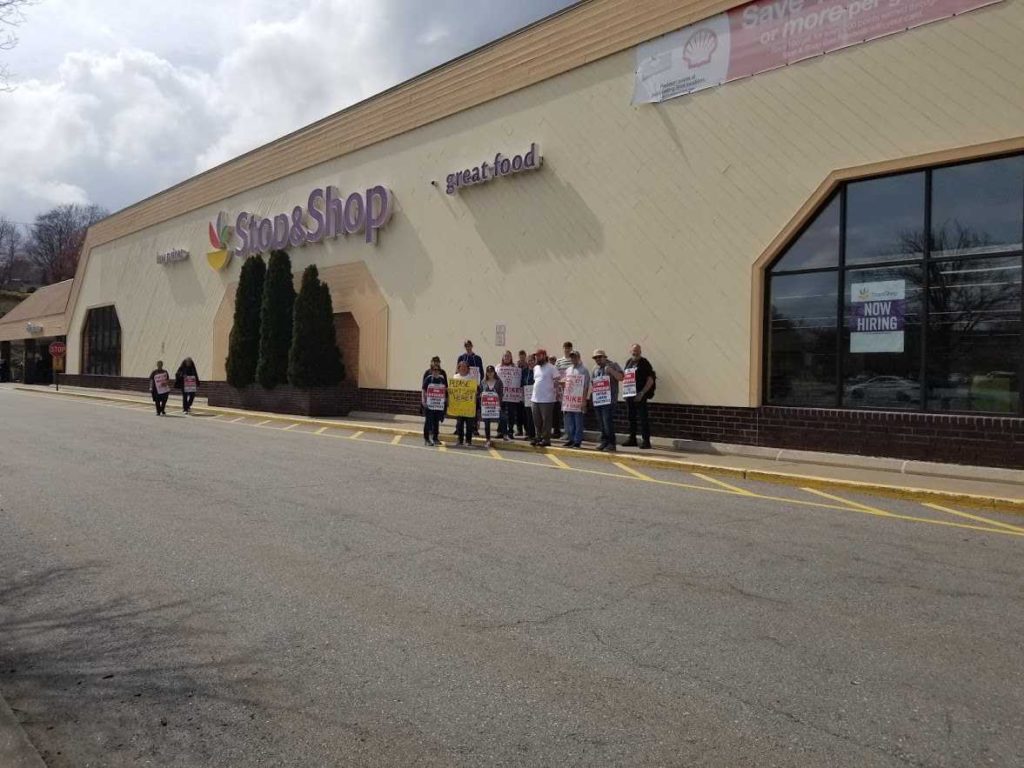 And her story is far from unique.
"People are dropping off pizzas, dropping off donuts, dropping off water, it's been a week and people are still doing it," said Jacob Lyga, a Stop & Shop employee in Torrington Connecticut.
Some of the community members have been particularly vocal in their support for the strike.
"We got our ass kicked in our last contract," and unnamed UPS employee said while dropping off pringles and crates of water for the Simsbury Stop & Shop employees.
"I won't give these cocksuckers a dime until you get what you deserve!" Shouted a man in a red pickup truck as he sped away from the Winsted Stop & Shop's parking lot.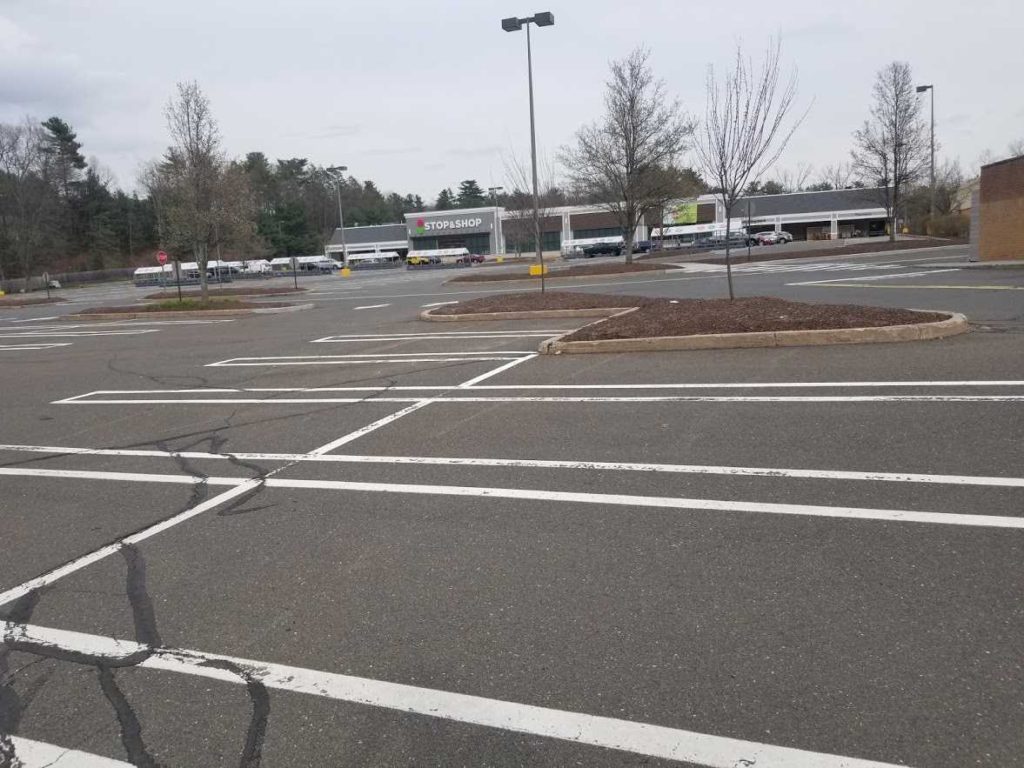 "Early in the strike we were kind of like an oddity," Lyga admitted. He thought at the time, that's why there was so much support and donations.
Lyga believed that this would taper off as time went on, but to his surprise, the community support never dwindled. "It just shows you how much people care, you know?"
Not every location's protestors were given the same level of comfort, however.
At the Simsbury Connecticut location, protestors don't picket from the storefront, not even from the parking lot. In addition, talking with these protestors, they seem far more on edge and unwilling to speak.
Every other Stop & Shop had more than enough people willing to explain what they were doing and why, to anyone who had questions for them.
The protestors (who wished to remain anonymous) all named the same manager for the reasons they stood on the curbs at either entrance to the Simsbury Commons shopping center. After the first day they had been threatened with legal action if they protested on the property, and only due to a legal loophole could they protest there at all.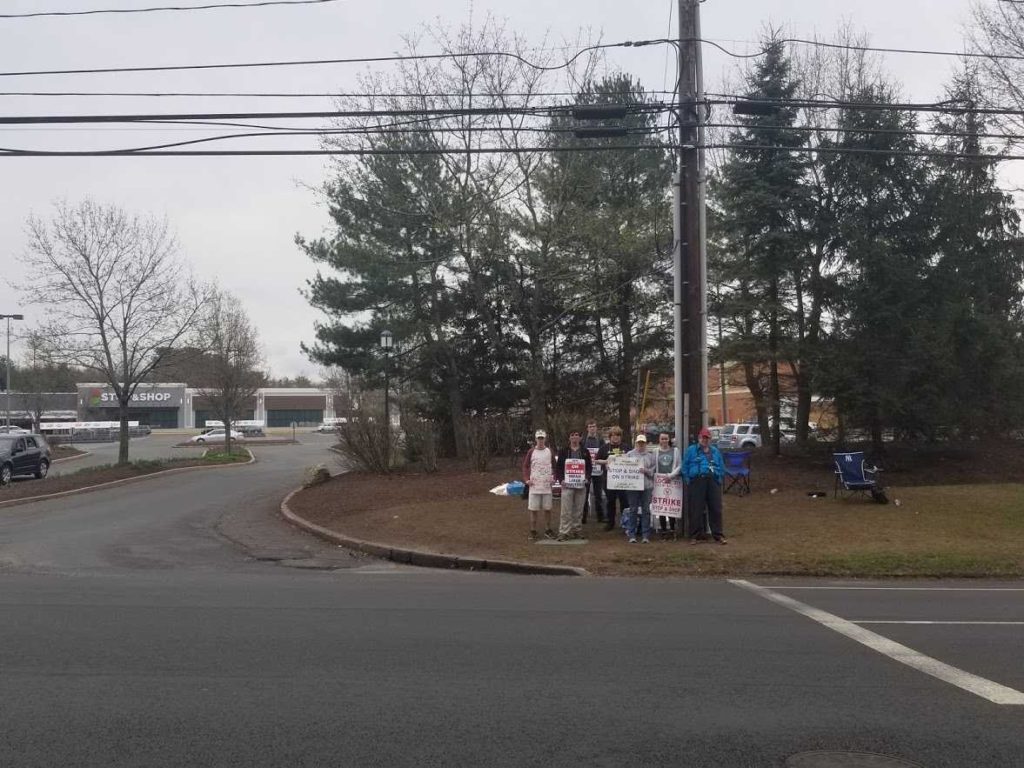 The first ten feet off the road are technically owned by the government, which allowed the group to continue their strike somewhat near the store.
Despite the lack of support from their higher ups, the Simsbury protestors saw the same level of community support as everywhere else.
"Our customers have done nothing but be behind us," said an unnamed Stop & Shop Simsbury meat wrapper. "Food, snacks water, money to buy food for lunch. Pizza from half of the pizza places closest to the store."
And now it seems to have all paid off, the combined effort of the employees and their communities has brought Stop & Shop to the table for renegotiations.
"I could not have asked for a better group of people than my co-workers," said Manning, who today is back at work, grateful for her co-workers, the community, and all they accomplished. "We stood our ground and now we can finally go back to work! We grew stronger as a team, and I can't wait to see what we do together as we build our company back up."
So far Stop & Shop corporate have promised the following: "Increased pay for all associates; continued excellent health coverage for eligible associates; and ongoing defined benefit pension benefits for all eligible associates."
If negotiations break down again, the union is willing to go back on strike. And while none seem eager to return to that situation, the employees can rest assured that they have their customers on their side.