By Tori Slattery and Georgette Aucoin
The Counseling Center at Westfield State University has implemented a new "sandwich" system to respond to the increasing demands of mental health services on campus.
Students are only allowed to book same-day appointments the first three weeks of the semester, then again during the last three weeks of school. Advanced scheduling is necessary for the duration of the semester. However, these walk-in appointments are only 25 minutes long. This method was put into place for easy accessibility in times of intense stress and anxiety.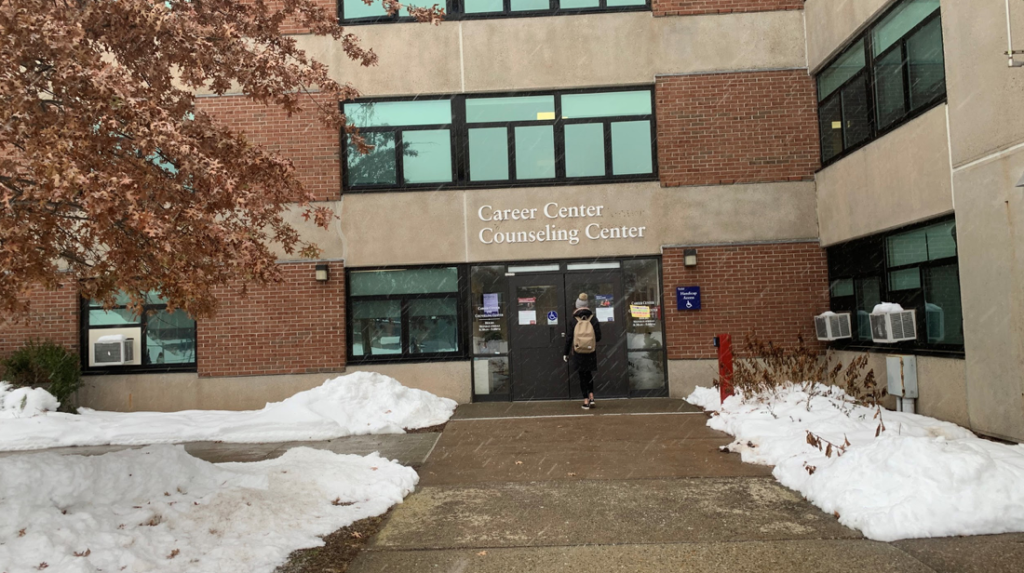 More than ever, college students all over the country are opening up about their emotional struggles and seeking help when they need it. This trend applies at WSU.
Julia Nedry, an outreach counselor at WSU expressed the extent to how busy the counseling center has been and continues to be. She is hesitant to believe that this recent surge in students seeking help is due to a sudden burst in mental health issues.
Instead, Nedry suggests the number of students experiencing mental health issues has stayed relatively consistent, while the stigma for these issues has decreased. "Reducing the stigma around mental health is extremely important in allowing people to be more open with seeking help," stated Nedry.
The first and last three weeks of each semester have scientifically been observed to be the most stressful weeks for students. After implementing the "sandwich method," the Westfield State Counseling Center has been able to keep students off the waitlist.
However, it is important to highlight this empty waitlist is not because of fewer people seeking counseling center services. In fact, more students are booking appointments for various reasons.
Tammy Bringaze, director and counselor at the Counseling Center attributes the success of not having a waitlist to the walk-in policy. However, she does not believe the 25 minute appointments to be universally beneficial. "For some, perhaps those dealing with a trauma or loss, the 25 minutes may not be enough. However, for others dealing with stress or anxiety, they may benefit greatly by learning some quality techniques within that time frame."
A student currently trying out this new method said, "I am grateful to have a counseling center on campus where I don't have to wait forever for an appointment, but I am still getting used to 25 minute appointments. They are definitely shorter and less effective than my ideal appointment."
Nedry is happy with the success of the newly implemented sandwich method and is excited with how many more students this method will be able to treat. However, she recognizes it can be improved. "We will be tweaking this new method for future semesters. It is important to note that there is no perfect system. There will always be pros and cons."
If you or someone you know is struggling with mental illness, visit The National Suicide Prevention Lifeline website or call 1-800-273-8255