This Tuesday, "Umbrella Academy" star came out as transgender and will now go by Elliot Page. The Oscar winning actor will be using the pronouns he/they. He was welcomed into the community with open arms.
Elliot wrote on Twitter that, "I feel overwhelming gratitude for the incredible people who have supported me along this journey. I can't begin to express how remarkable it feels to finally love who I am enough to pursue my authentic self".
            Elliot thanked the community for all the love they have given him. He brings up in the post that, even though he was "profoundly happy", there are still underlying fears of coming out. In the post he brings up that "I'm scared of the invasiveness, the hate, the 'jokes' and of violence"
            Along with the joy, his goal was to display the bigger picture ofwhat is happening in the trans community. Especially how politicians are affecting them. Elliot brought up how politicians criminalize their health care, that "you blood on your hands".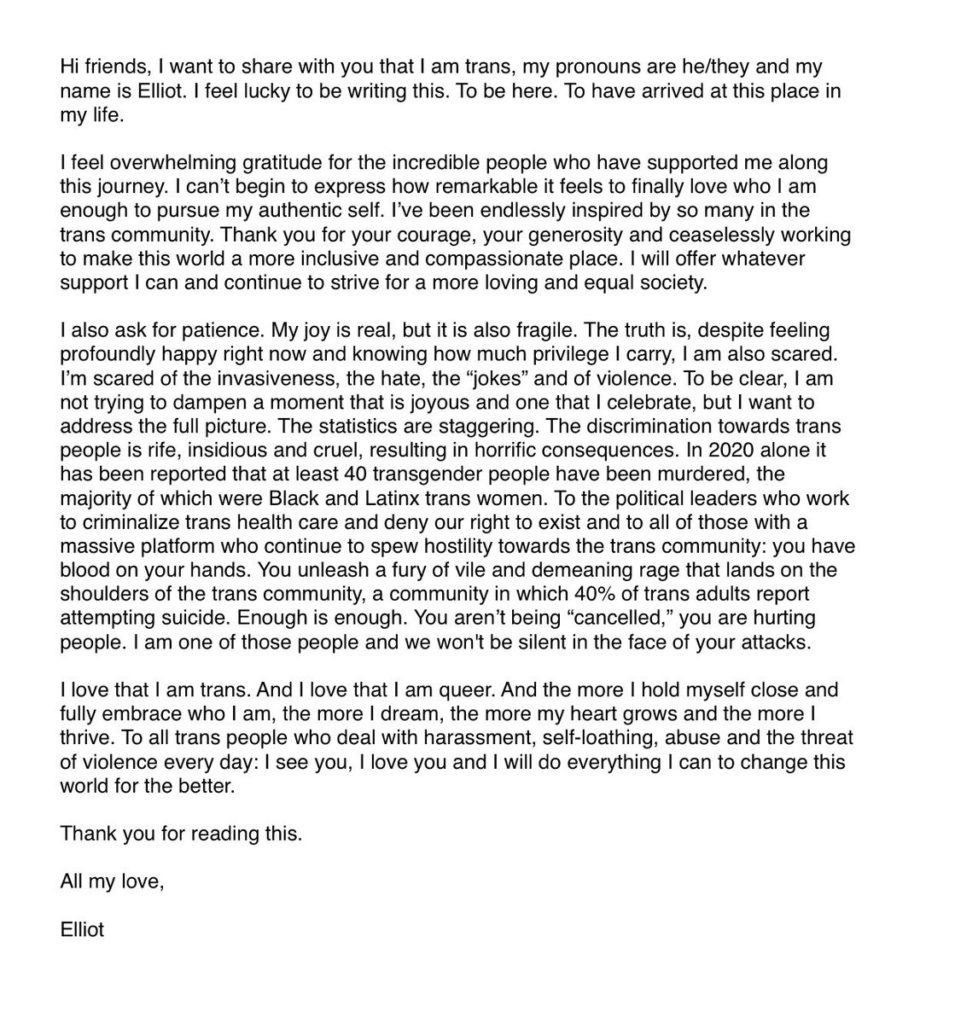 Also, he displayed some statistics about the trans community. That "In 2020 alone it has been reported that 40 transgender people have been murdered, the majority which were Black and Latinx trans women".
Sadly, the transgender community has a 40% suicide rate. He will not be silenced.
            In the mix of joy and truth, multiple celebrities have responded with love and gratitude for Elliot. His wife, Emma Portner says that she is "proud" and sees him as "a gift".
Elliot will use his platform to make sure no one feels alone in the trans community and fight against harassment towards transgender people.