Prosecuters released never before seen footage of the January Capitol insurrection during Trump's impeachment trial on Wednesday.
In the first few days of the former President's second impeachment trial, the prosecution–made up of nine House Democrats–submitted new footage of the Capitol riots on January 6th as evidence.
Former President Trump is the only president to be impeached twice, and the only former president to be subject to an impeachment trial. He was impeached for "high crimes and misdemeanors" related to the Capitol insurrection on January 13th and the trial began on February 9th.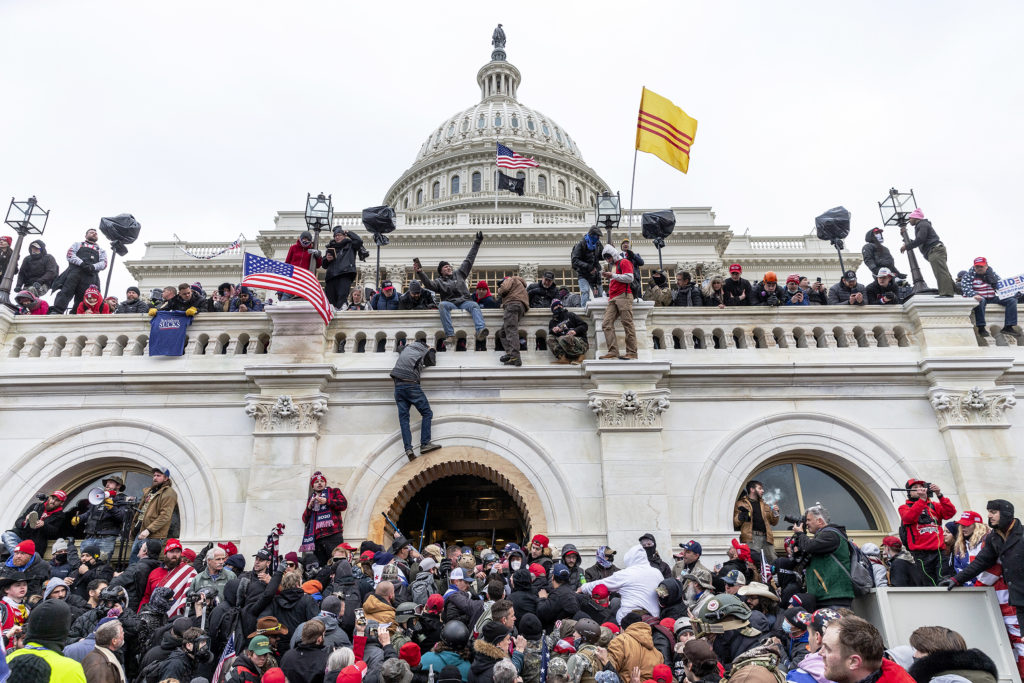 The new footage shows just how close rioters got to the legislators, as well as former Vice President Mike Pence being escorted to safety, and Capitol Police Officer Eugene Goodman drawing rioters away from the Senate Chambers and down a hallway.
The footage also shows insurrectionists yelling threats of violence at the former Vice President as well as Officer Goodman telling Senator Mitt Romney to seek shelter.
During the trial, prosecutors used security footage as well as footage from rioters themselves to create a timeline of the attack.
This was the first time that many members of Congress were able to see how bad the insurrection actually was.
In an interview with CBS News, Senator Lisa Murkowski stated "I wasn't fully aware of everything else that was happening in the building. So when you see all the pieces come together, just the total awareness of that, the enormity of this, this threat, not just to us as people, as lawmakers, but the threat to the institution and what Congress represents, it's disturbing." 
The footage taken by rioters also showed the violence between officers and insurrectionsts. Some of the footage showed rioters attacking officers, and one clip in particular appeared to show a rioter clawing at an officer's eyes.
Trump's defense team began presenting their case on Friday. They have up to 16 hours over the course of two days to present their case. After that, each party will be given four hours to question the opposing side.