The Westfield State Campus Activities Board (CAB) held their annual haunted house Oct. 19 in the Scanlon Banquet Hall. The event was open from 8PM-10PM. This year's theme was "Carnevil of Screams."
CAB members created nine rooms throughout the venue that were designed to spook those who dared to venture through. From sadistic clowns to lunatics in straitjackets, the Carnevil of Screams encompassed a wide variety of horrors.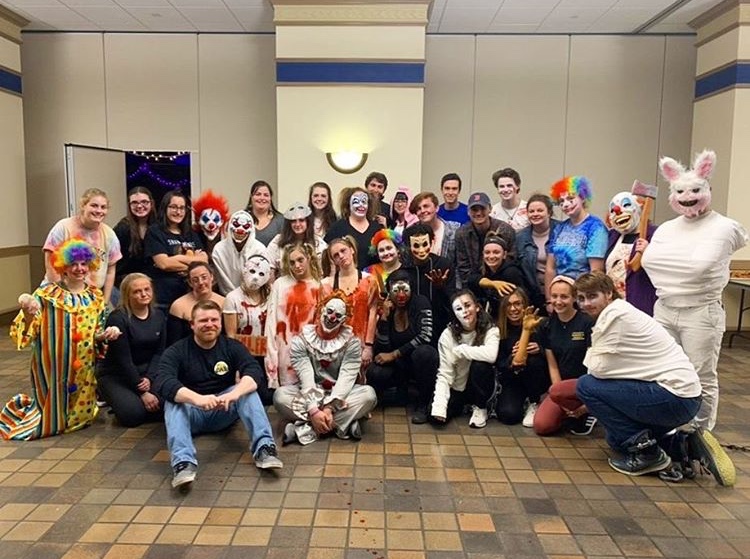 One student described the haunted house as, "…everything you wouldn't want to see at a carnival. Each of the rooms were super creepy." She also explained that, after walking through the haunted house, she, "Understood why so many people had a fear of clowns. I never really understood it before I was surrounded by them in the haunted house."
As for attending next year's haunted house, "Honestly, I really wouldn't miss it – my friends and I had such a good time that we definitely want to go back. We are really excited to see what they do with the theme next year," she said.
All of the haunted house actors were volunteer members of CAB. The 'Haunted House Committee' held weekly meetings, following the CAB meetings. The members dedicated countless hours to brainstorming, set design, and acting.
The Carnevil of Screams elicited a great turn out. The event served as a great way to celebrate the season and awaken everyone's spooky spirit with Halloween right around the corner.