On Thursday, Oct. 24, Javier Ávila performed his one-man show, The Trouble With My Name, at Westfield State University.
The Trouble With My Name is an energetic, eye-opening performance that addresses the issues of language, race, and social justice.
Ávila exposes these problems by taking the audience on a humorous and emotional journey through his life, as he moved from Puerto Rico to the Northeast.
Reflecting on this move and exposure to bigotry, he said "Becoming a minority,… you have to constantly prove to the majority that you are not the stereotype that they have of you, and that can be exhausting. Sometimes, you want to take off the mask and be invisible, in a positive way, but you can't."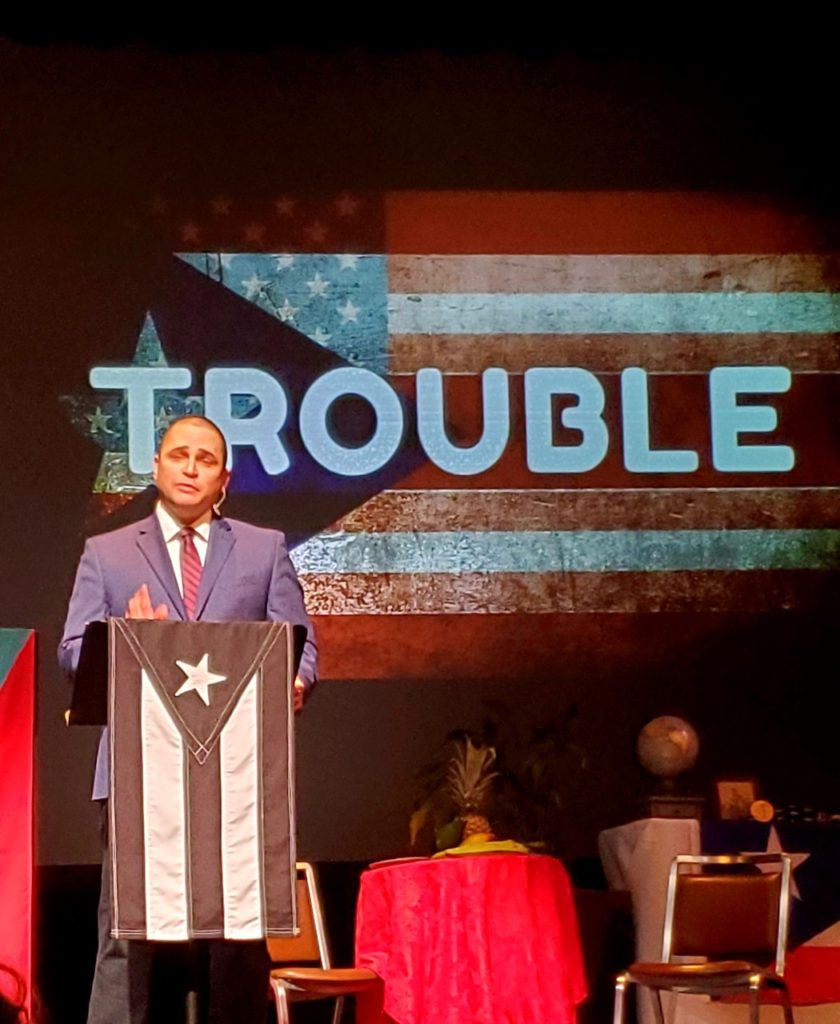 However, he hopes that by relaying his experience to the audience, he can create change.
"What I'm doing here… is helping to build a cathedral of equity," Ávila said. "Cathedrals are built over time and over generations. And, perhaps, the first people who work on it will not live to see the finished product… but the children of your children might, and for that, we work."
Ávila is a renowned poet, novelist, and professor. Some of his more notable works include award-winning poetry books, like "Symmetry of Time," and the bestselling novel "Different," which was adapted into the film Miente. In 2015, he won the Pennsylvania Professor of the Year Award.
Ávila performed at WSU as a part of Higher Ed/Higher Ground, the university's initiative to foster dialogue on issues of racism, xenophobia, homophobia, and other forms of oppression.