At 8p.m., Oct. 30 Westfield State's student run radio station, WSKB 89.5 hosted their Halloween themed Open Mic Night. About every month, WSKB hosts singers, musicians, comedians and poets on stage to share original work or covers of their favorite songs. This is the second of the semester, but both have seen a good audience turnout.  
This week's event was Halloween-themed. A costume contest was held, allowing both performers and audience members to don a costume. The winner of which won $50 in Owl Bucks.
The majority of students dressed up, eager to win the prize. The MC's handed out tickets to the five students with the best costumes. The costumes included a horse, Cookie Monster, a cavewoman, Wayne and Garth from "Wayne's World" and Velma and Daphne from "Scooby Doo." The winner was decided by who got the most applause. It was close, but Cookie Monster won.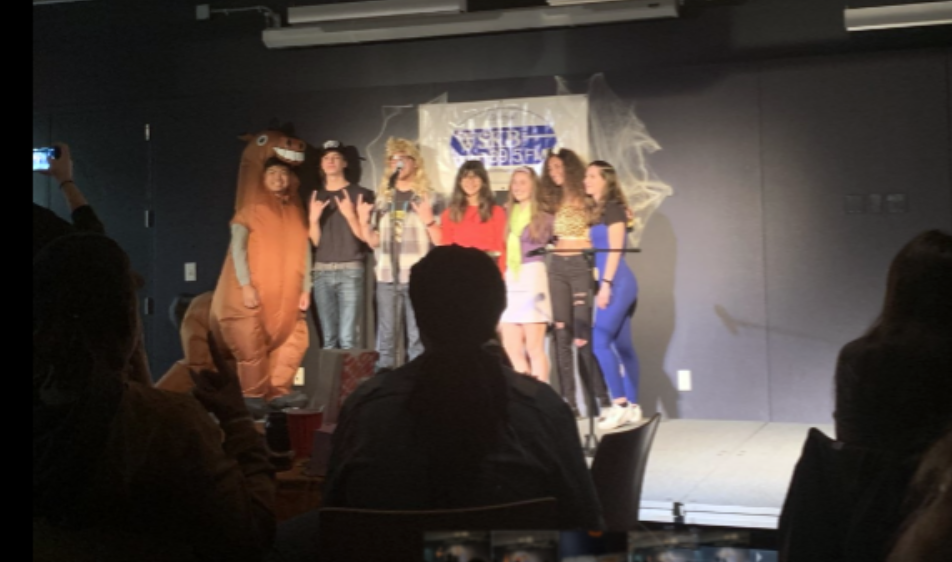 The performances included songs, a comedy act and poetry readings. Most participants sang; performances included John Mayer's "Gravity" sung by Lorenze Beltram, Billie Eilish's "Ocean Eyes" sung by Westfield's treble acapella group, The Noctonals. A few Disney classics like The Jungle Book's "I Wanna Be Like You" sung by Ben Ablier, and Pocahontas's "Just Around the Riverbend," were included as well.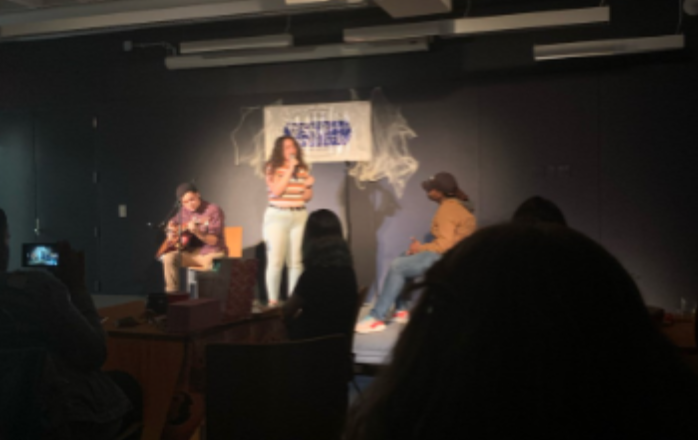 Multiple original songs were performed as well, like "Monster" and "The Folk Punk Song," sung by Adam and Campbell, both seniors and active members of WSKB.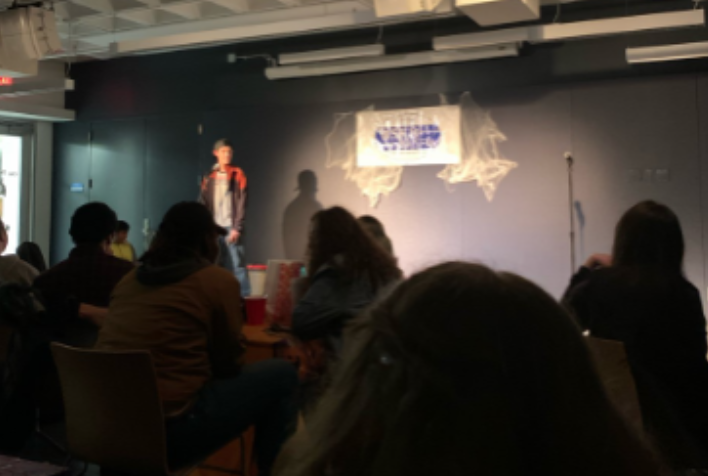 A comedy routine was performed by freshman, Christopher who tackled subjects such as Halloween, soap operas, the hit movie "Frozen" and the state of Minnesota. This was his first time on stage, but according to audience laughter, it was a success. Another comedy-based piece was a song covered by the pair of students dressed up as Wayne and Garth. They sang "This is Just a Tribute," while never breaking character.  
For poetry, Rachel performed original pieces "Sticky Note," inspired by her beloved high school teacher's "scarlet letter treatment" and "Why We Joke," a somber poem about a friend's suicidal thoughts.
Overall, the open mic night was a triumph, filled with creativity that left the crowd speechless.