In the spirit of Native American Heritage month, I wanted to put the spotlight on one of WSU's dedicated vendors. Artist and Musician Jaime Cachigungo, a descendant of the Incas. He draws on his native culture and honors his heritage by keeping his traditions alive through his work. He faithfully comes to campus every couple of weeks and sets up his collection in the Ely Lobby. His display is filled with authentic, eco-friendly, handcrafted items.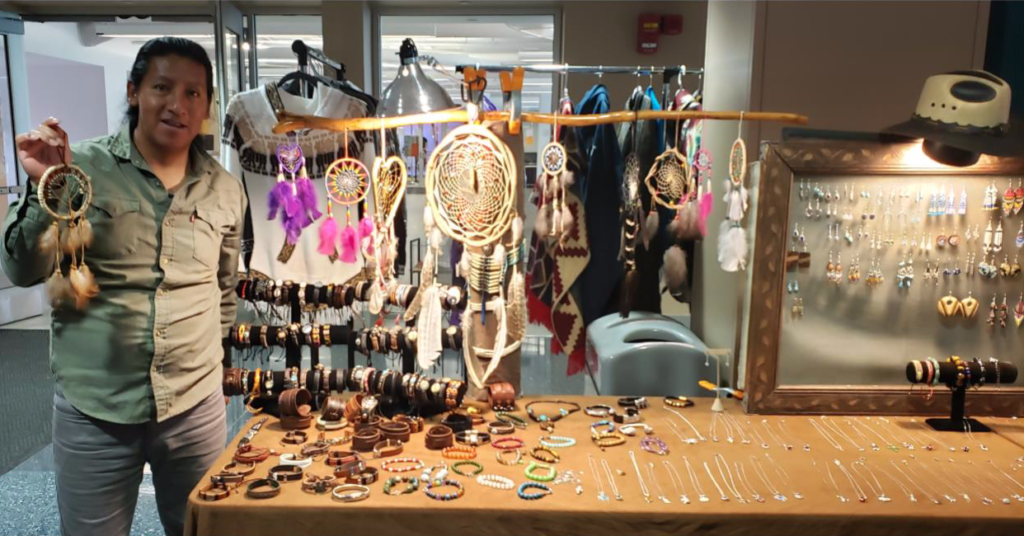 Cachigungo is from Ecuador, which is part of the ancient Inca Empire. He still speaks Quechua (key-chuh-wuh), the native tongue of the Incas, and is rooted in the traditions of his ancestors and plays the Ocarina (aa-kr-ee-nuh) which is one of the oldest musical instruments on earth. 
In order to fully appreciate the beauty of the ocarina, it's important to have some history of this magical handheld wind flute. They are made from different materials such as gourds, wood, bone, and clay, and have four to twelve finger holes and a mouthpiece. Many are crafted into different shapes or animal forms like reptiles and birds. They are hand painted with vibrant colors and native designs.
The ocarina rose in popularity when it was featured in the Ninetendo 64 video game. It appeared in the Legend of Zelda series, so many students and gamers are drawn to this mystical instrument.
Cachigungo's ocarinas are typically made of clay and each are carefully hand painted with unique designs and baked in the oven to sustain and harden them. He takes great pride in his collection and brings a wide array of ocarinas, flutes, and bull horns for the WSU community to choose from. His flutes are made of wood or bamboo and each are carefully crafted and hand-painted.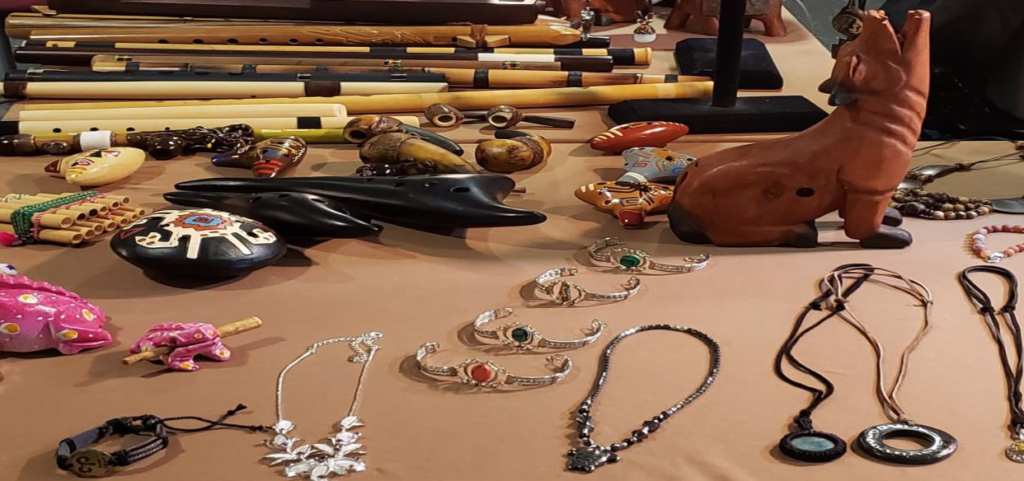 Once while purchasing a dream catcher at Cachigungo's booth, he took the time to demonstrate playing the ocarina. Many students stopped to listen and were absolutely mesmerized by the majestic sounds of the wind and nature that filled the air. Cachigungo welcomes conversation with the students and staff and enjoys sharing his culture with others. He appreciates the opportunity to come on campus and values the patronage of the WSU community. 
"I am very thankful to come on campus, it means a lot to me." Cachigungo graciously admits, "Many people don't know about Native culture so I'm glad that I am here to share that." 
With the holidays just around the corner, these items would make wonderful gifts. But Cachingungo warns there are many imitators who try to replicate their artifacts by selling cheap, plastic arts & crafts on the internet and elsewhere. He guarantees that authentic Native American artifacts are only supplied by the Native community.
Many Indigenous people sustain their families and themselves through their artisanship and skills. Cachigungo respects his community and strives to preserve their ancient heritage and communal values. He collaborates with other families in order to improve their economy.
"Many Native Americans are struggling in today's society." Cachigungo says, "We help each other, there's families that I work with. The women of those families make the jewelry that I bring. They do beadwork and use treenuts, seeds, jade, silver, and stainless steel to make the jewelry."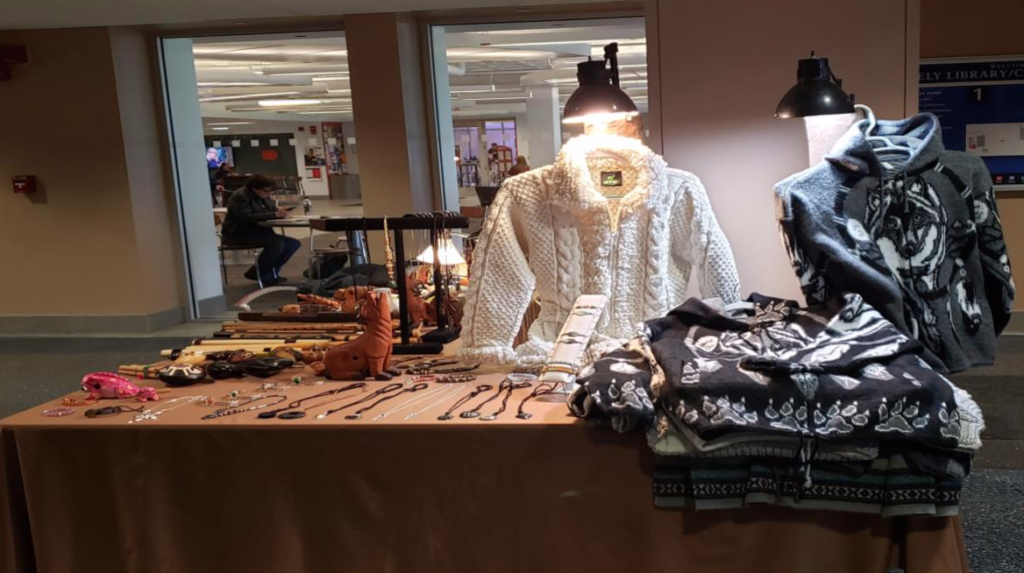 When Cachigungo is on campus he brings a collection of dreamcatchers, ponchos, wool sweaters, ocarinas, flutes, and a variety of jewelry to Ely. So, if you're searching for a unique gift, this would be the perfect opportunity. He will be on campus Dec. 4 and 5. He accepts Mastercard, Discovery, Visa, and cash. For more information you can contact Maureen Halloran in the Campus Center at (413) 572-5648.