A week before Thanksgiving, the Westfield State University theater department put on an adaptation of William Shakespeare's The Tempest.
The Tempest tells the story of a ship crew that has been hit by a storm and washes up on a deserted island inhabited by magical spirits. These spirits and other island inhabitants serve the Duke of Milan Prospero, played by Simone LaPlant. Prospero decides to unleash her wrath when she realizes one of the shipwrecked members is her brother Antonio.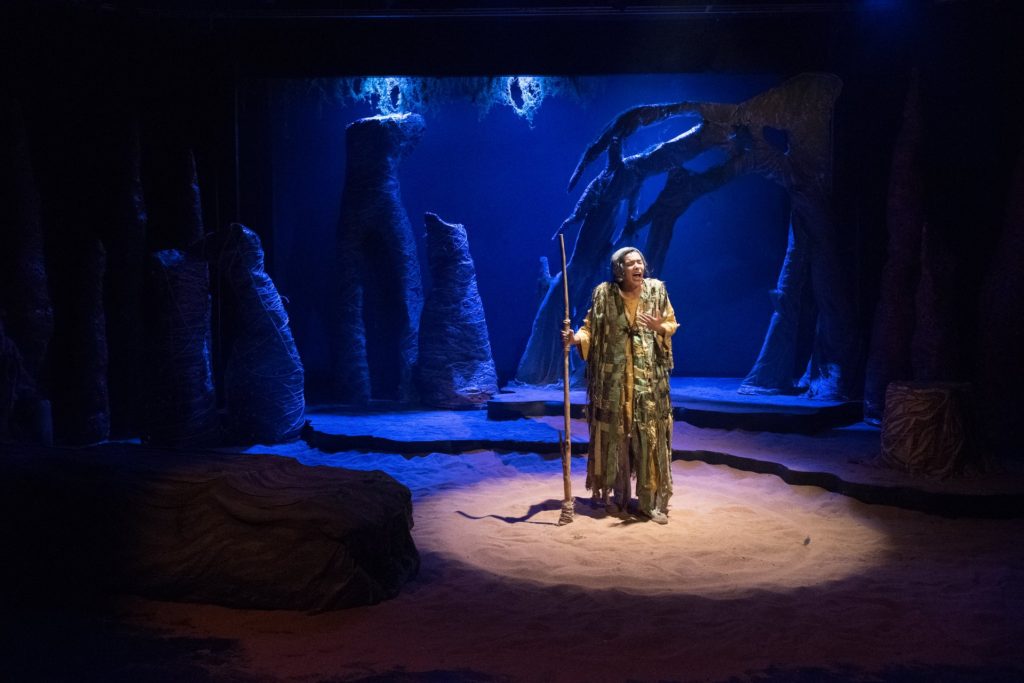 The theater department has very rarely put on a performance like this causing some cast members to immediately jump at the opportunity to be a part of the show.
"I wanted to do this show because I thought [the Tempest] was really interesting and there is a lot of mystical aspects to it which I have never seen in a Shakespeare play before," said Mak Vaillancourt, who played Trinculo.
While some players were familiar with Shakespeare, The Tempest proved the first of the genre for others. "I've never done Shakespeare before and its a good experience to have especially if this is the kind of profession you want to partake in," detailed Conor Bunker, who played Antonio.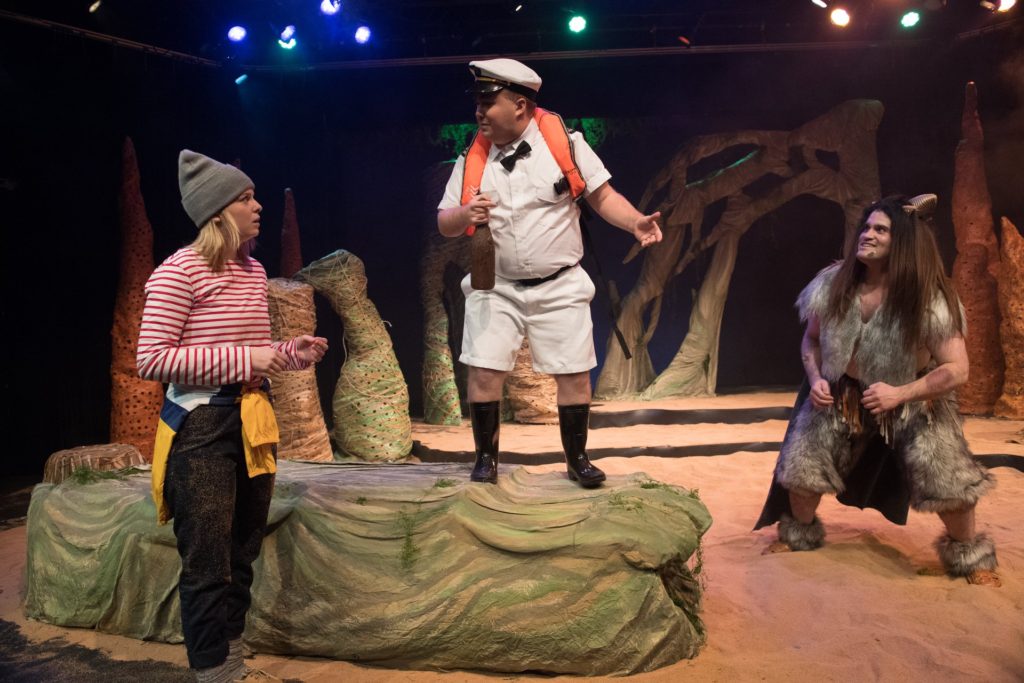 The process for preparing a Shakespeare show proved much different and more of a challenge than from other plays and musicals.
"The biggest difference is speaking in an pantamaner," Josh Babb, who played Stephano, explained, "Everyone in the cast has to speak in a certain rhythm and it gets really difficult."
A deeper meaning within each scene also has a significant part in The Tempest. "Every single sentence has a single, double, and even triple meaning," Bunker explained, "There's translations and sometimes people disagree on translations as to overlying themes to each sentence, but comparing that to contemporary plays, there is a lot more hidden meanings. Every single paragraph has a book or a few pages worth of meaning to look into."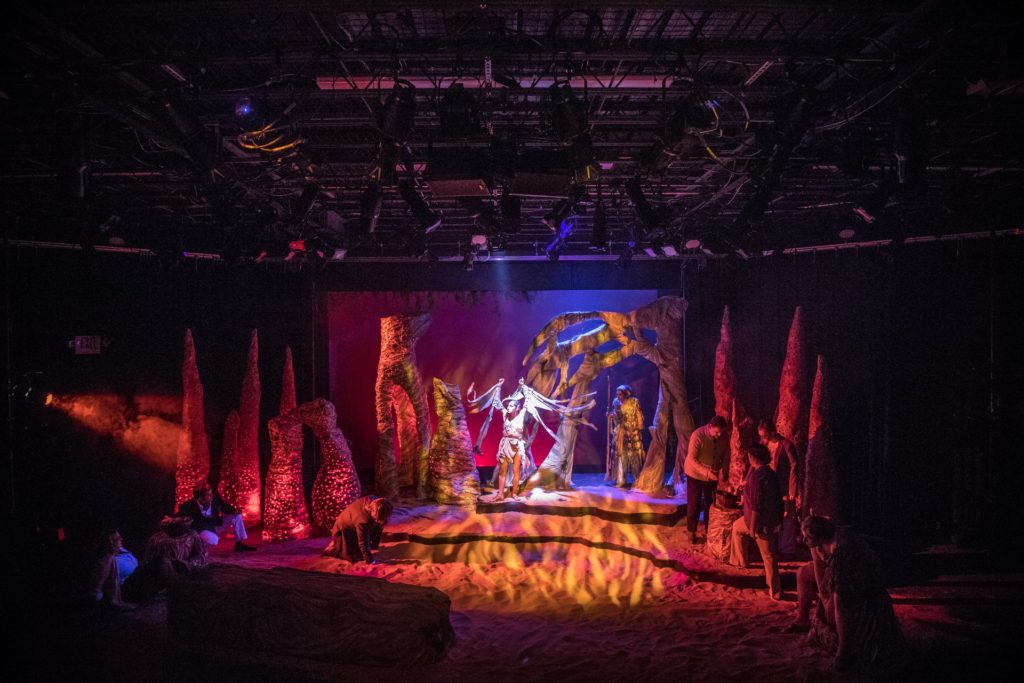 Overall, The Tempest communicates the message that forgiveness can go a long way. "Prospero says 'the rarer action is in forgiveness rather than revenge,'" explained Vaillancourt.
"Everybody learns something about themselves and it's a big dose of humanity," Bunker detailed, "Compassion because compared to other tragedies Shakespeare has written, The Tempest has sort of a happy ending and I think my character learns a big dose of humility. He can't win anything and that some people can vest in him. I think he takes it very well and he's happy in the end which is unlike Shakespeare, but it's the closest to a happy ending."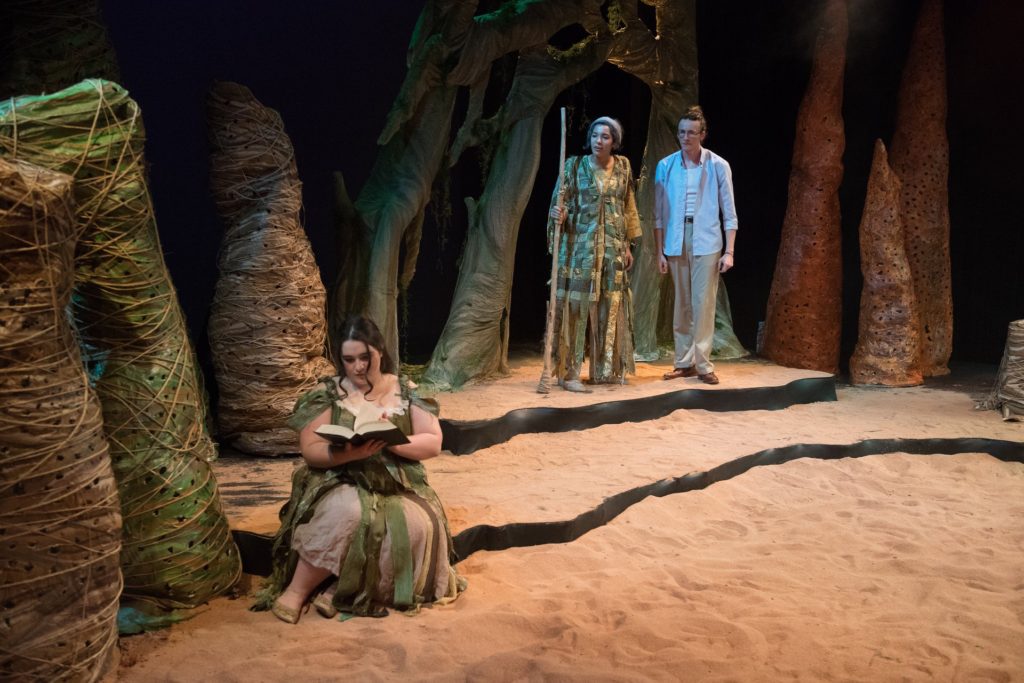 Putting on a unique performance will definitely be savored by those involved and the admiration for Shakespeare has increased among cast members.
"I'm thankful for the opportunity to get to be a goofball on stage and work side by side with some really talented and amazing people," said Babb.
"I've never played a villain before, but I think [the director,] Eric [Parness] helped me expand my repertoire quite a bit," Bunker described, "This was a difficult role for me even though I don't have many lines. The one scene where I'm plotting to kill someone is something I've never had to do before so now it's a skill I'm glad to have now."