Wednesday, Dec. 4 Westfield State hosted the charity event, "Stuff a Cruiser." Students, staff, or anyone on campus could donate toys or money to the Young Women's Christian Association.
The event was located right outside of the Ely Library. Participants chose between a moose or penguin to fill with stuffing and pile into the police cruiser for the young women involved in the program.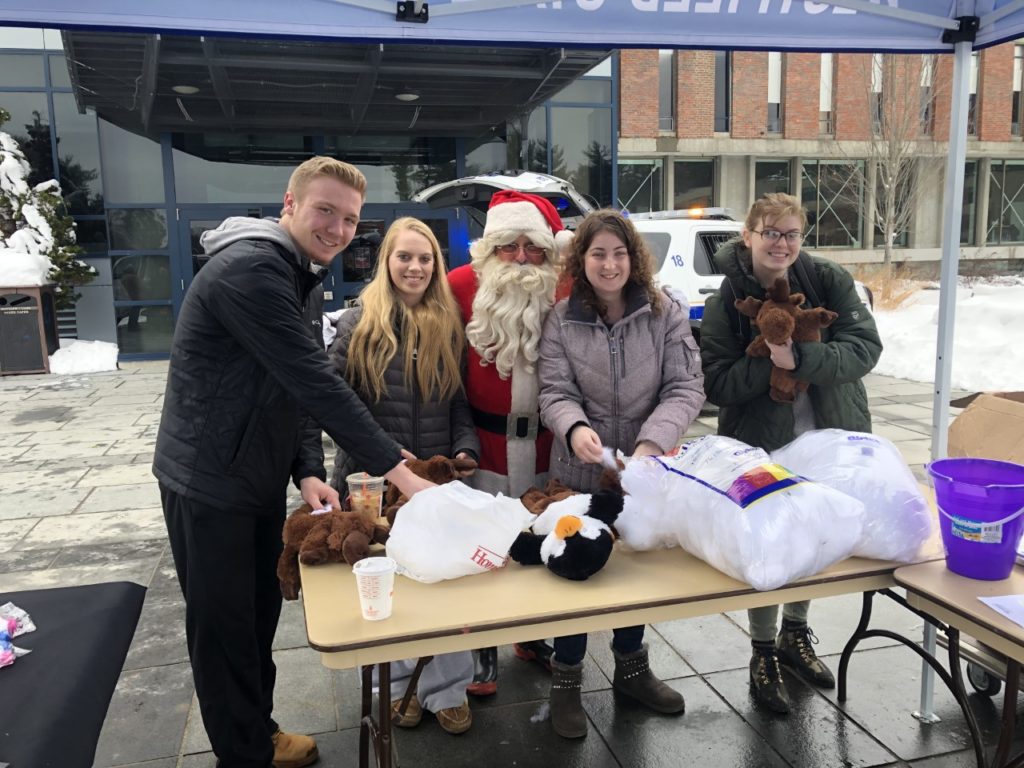 For one dollar per ticket students could also enter a raffle. Prizes included a bluetooth speaker, airpods, and a polaroid camera. It was a successful way to increase awareness and donations for the YWCA.
A table with donuts and hot cocoa was made available to help everyone warm up on the cold winter day. Santa Clause even made a special appearance which put smiles on many student's faces.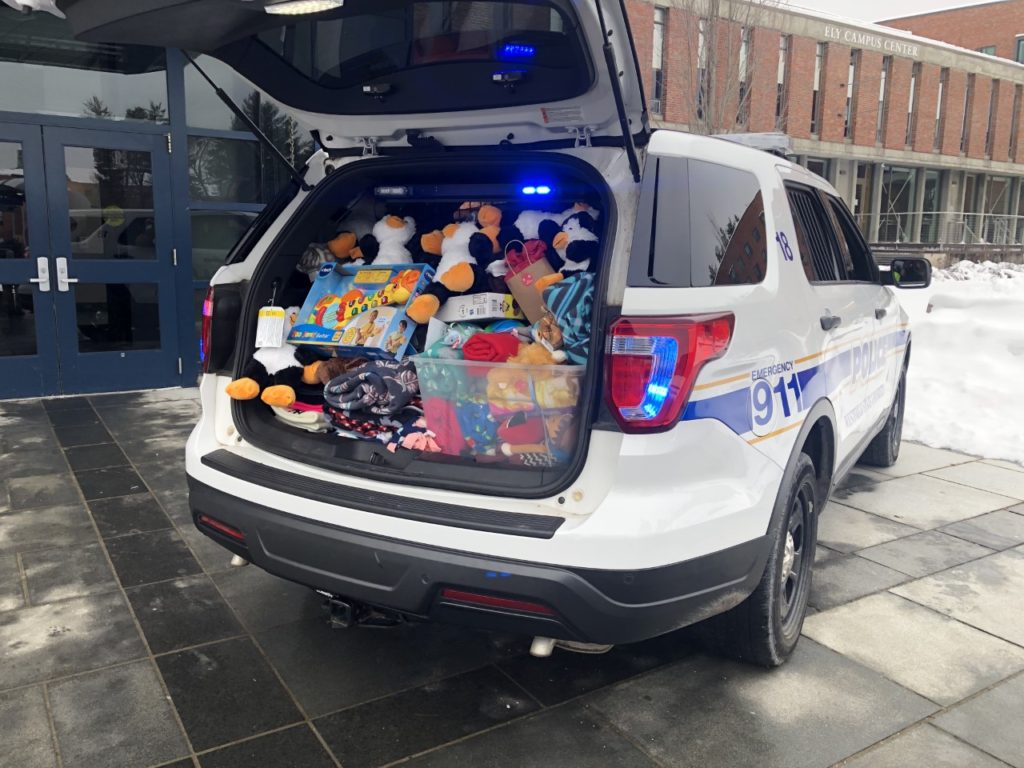 The YWCA was established in 1868 and strives to empower women and eliminate racism of any kind. They are the largest provider of services in Massachusetts to women who have fallen victim to assault, as well as aiding pregnant and parenting mothers.
The YWCA provides women with shelter services, including the teen parenting program. Support services for children who witness violence, and self sufficiency services, like the Workforce Development program which assists in finding jobs, are available as well.
The YWCA has made a large impact on many women's lives throughout the state. Today was a great way to support their cause and show the WSU campus that giving truly is the greatest gift of all.