By Sean Callahan and Alan Walker
The Black Student Union made a comeback at Westfield State University this Fall, this time with newly appointed President, Deion Boteng, and other members. All of which promised plans to take the organization in a new direction, and allow for a more positive impact on campus and local communities.
Prior to this year, WSU planned to do away with BSU due to a lack of student involvement. With limited exposure on the campus and an unmotivated leadership board, the club struggled to gain much traction, which ultimately caused the organization to shut down altogether.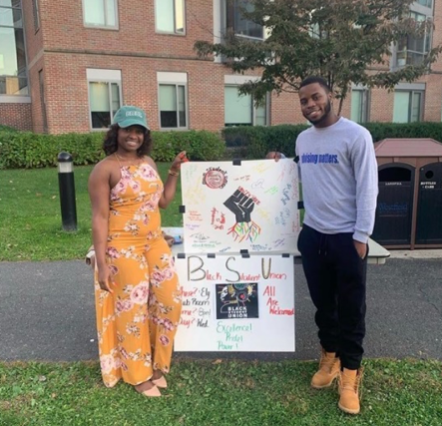 At one of the BSU's first meetings, Boteng emphasized the club would still need more student involvement in order to take the organization to the next level.
"There was no promotion at all in our club's previous years. Hardly anyone had even heard of BSU last year until now," Boteng explained. "People are starting to show up and get involved now because we're working hard to do things the right way, and it's refreshing to see."
Boteng was a BSU participant his freshmen year and said he wanted to restore the organization with the prominence it once had.
BSU Secretary Zionna Davis recognized the importance of being able to recruit and retain consistently active participants. She believed in promoting the club as a safe haven for students, even if they're not formal members.
"One of the reasons we're promoting BSU as much as we can is to get out the message: 'this is a safe place for minority students and any student of color,'" said Davis. "I want us to be the positive change this campus needs."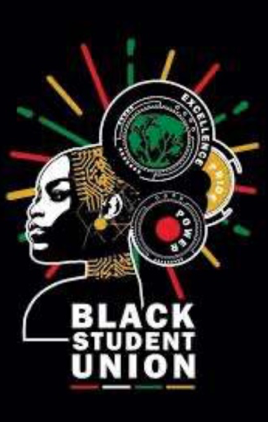 During the 2017 school year, there was a major increase in racist and xenophobic actions taken against minority students, which led into 2018. WSU has since continued to feel some of the reeling effects.
After a student of color was reportedly assaulted by a group of Caucasian students in 2018, tensions were brought to a head, prompting the university to quickly delegate $250,000 for a campus-wide security camera system.
Despite the tensions, BSU said they're ready to bounce back, improved and with lofty goals in mind. With more and more students reportedly joining the organization and wanting to take action, talk of projects to benefit students and Western Massachusetts communities have been in the works.
"We want to work with the university and the cities of Westfield and Springfield by hosting events that will benefit everyone in the area," said Davis. "Whether it's outreach events that promote fun and solidarity, or whether it's volunteering as a club to better the areas we live in and share together, we want to try to foster an environment of acceptance."