Westfield State held its annual spring semester Club Fair on Thursday, allowing 40+ student-run organizations to recruit new members.
Each club set up a table in the garden level of the Ely Campus Center. Students were able to walk around and explore clubs they may have had an interest in. The event was sponsored by the Student Government Association and refreshments were also served.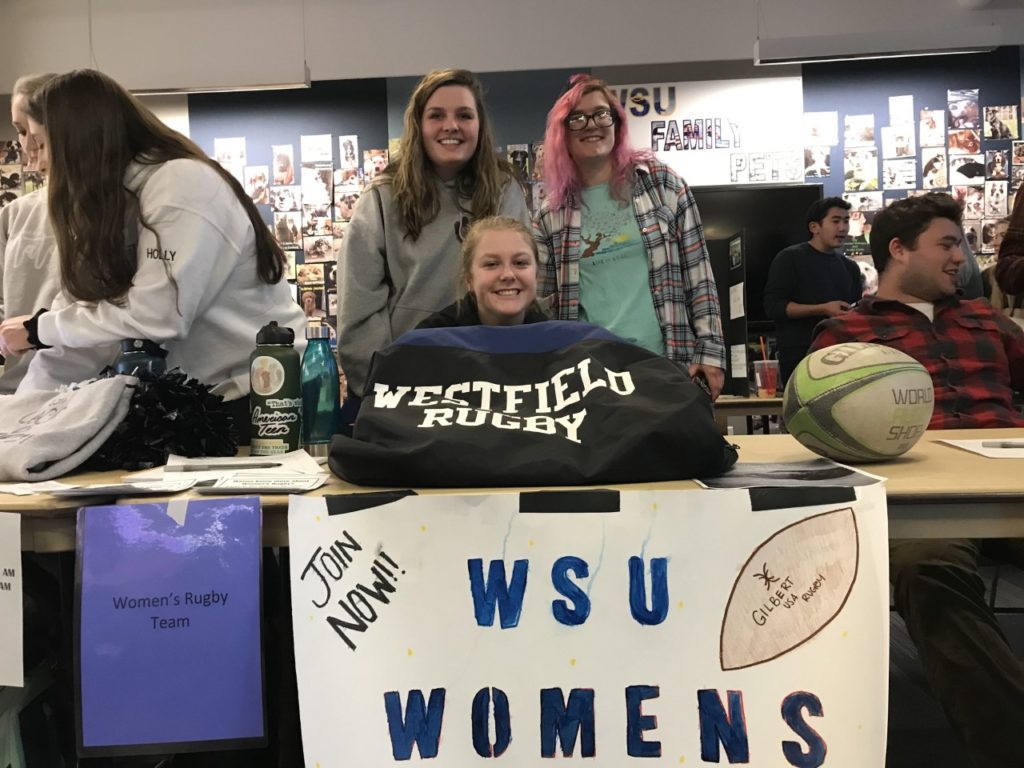 There were a variety of clubs in attendance, including sports teams like the Women's and Men's Rugby Clubs and community service organizations, like the Figures Club.
There were also clubs geared toward student interests, such as the Student Theater Association and the Musical Theater Guild. The Campus Activities Board and the EMS Club were also in attendance along with many others.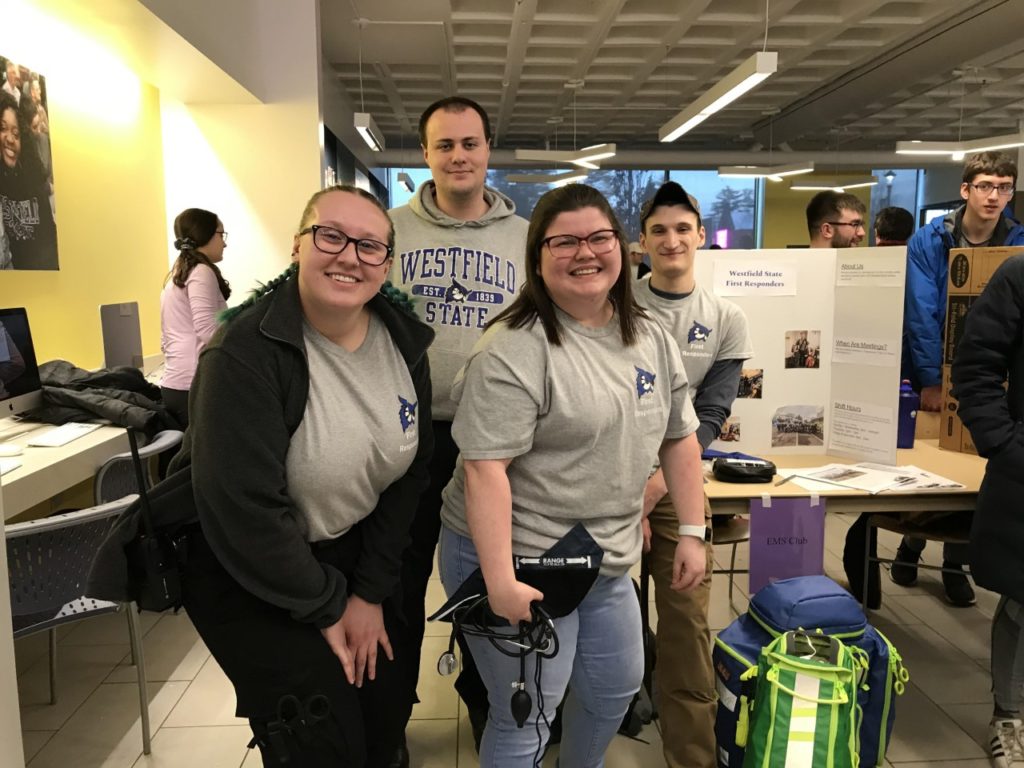 Julia Roe, a member of the EMS Club noted that her club was successful in recruiting new members during the fair. Roe stated that the volunteer-based club, "provides emergency medical care to students on campus on a nightly basis, as well as at sporting events and large campus activities." The club had a table set up with information and answered questions for those interested. 
One attendee, Meg Ahearn, signed up for the Environmental Planning Club. She said, "The club caught my eye because I did not know about it before," Ahearn continued, "it seemed interesting". 
Overall, the Spring Club Fair was a success. Many students decided to try something new, and many clubs were able to grow their organization by recruiting new members.