The historic 25th season of the MLS kicks off on February 29th. It follows a memorable 2019 season that saw the Seattle Sounders take home the MLS Cup by way of a 3-1 win over Toronto FC, and the league looks poised for another another exciting year.
It was an offseason filled with changes and some teams will have a much different look heading into 2020. In addition to some new players, the league also saw the addition of two expansion teams: Inter Miami CF and Nashville SC. Here's a look at each team and their outlook as well as predictions for where they'll stand at the end of the 2020 season.
Eastern Conference: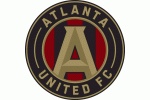 Atlanta United FC: 1st
After winning 2/3 of a treble and narrowly missing a trip to the MLS Cup Final, Atlanta United continued to be a force to be reckoned with. Despite a busy offseason and the challenge of incorporating some new players into the starting XI, Atlanta should have the star power capable of carrying them to another high finish in the eastern conference. The team will lean heavily on the goal scoring ability of Josef Martinez and the skills of young star Ezequiel Barco.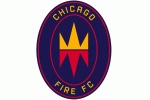 Chicago Fire FC: 11th
The Fire struggled in 2019, finishing 8th in the eastern conference and failing to qualify for the MLS Cup Playoffs. The new season will bring with it many changes, and most likely many struggles as well. By having a new owner, making a move to a new field, and losing players like Nicolas Gaitan and Bastian Schweinsteiger, 2020 looks to be a year of adjustments for Chicago.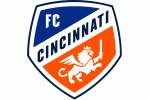 FC Cincinnati: 12th
Cincinnati finished its inaugural season with a league worst record of 6W-22L-6D, and only totaling 24 points. The team acquired great talent in Jurgen Locadia and Yuya Kubo, but they're going to need a lot more to climb up the standings. The team is also be dealing with a manager change just two weeks prior to the season's kickoff, so they will need time before their team can compete as a cohesive unit. This season can be used to focus their efforts on preparing for 2021, a year that will see them play in a brand new stadium.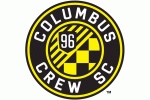 Columbus Crew SC: 4th
The Crew will look to build on some pour results from last season, and they certainly have the capabilities on paper. They have a good chance of making the playoffs in 2020 behind the offseason acquisition of Darlington Nagbe as well as their center forward, Gyasi Zardes. Columbus will also have both of their injured fullbacks back and healthy for the season to give them some added momentum.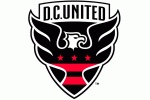 D.C. United: 10th
D.C. United don't look like they'll be able to reach the level they did in 2019 as they move through an adjustment period in the coming season. The losses of Luciano Acosta, Wayne Rooney, and now the preseason injury to midfielder Paul Arriola may prove to be too much to overcome for the capital's team.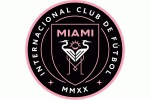 Inter Miami CF: 8th
As one of the new expansion teams in the MLS, there will be pressure on David Beckham's Inter Miami to live up to expectations. The team features a very capable coach in Diego Alonso and serious talent in Rodolfo Pizarro. The key to Miami's season lies in their 19-year-old starlets: Matias Pellegrini and Julian Carranza. It will be a season of ups and downs, but if the pieces come together, this team has a chance to compete in 2021.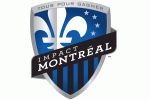 Montreal Impact: 7th
With Thierry Henry in at head coach, there's certainly excitement about what might be for Montreal in 2020. This season won't be everything for the Impact, but it has a chance to be a step in the right direction. The loss of Ignacio Piatti after his lengthy stay with the club will be a difficult loss to overcome. They will need to fill the void he leaves in scoring production.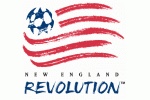 New England Revolution: 5th
Bruce Arena looks to take charge for his first full season with the Revs and lead them back to the MLS Cup Playoffs. New England's offense looks to be strong heading into 2020 and features last season's newcomer of the year, Carles Gil, and their other two designated players Gustavo Bou and Adam Buksa. With the addition of Buksa and additions to their defense, the Revs should have no problems making a playoff appearance.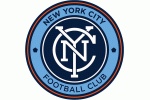 New York City FC: 2nd
Despite a coaching change, NYC will keep majority of last year's roster that totaled them 64 points and first place spot atop the eastern conference. With talent such as 2019 assist leader Maxi Moralez and goal scorer Heber, they may very well pass the 60-point mark once again. However, the coaching change will prove to be the difference and they will lose out on the top spot in the east to Atlanta.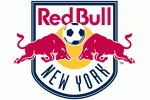 NY Red Bulls: 13th
The Red Bulls are in jeopardy of seeing their playoff streak snap this coming campaign if things continue to trend in the same direction. The club lost three of their most high-profile players, including Bradley Wright-Phillips. It's going to be a tough season for the other side from New York, one that is filled with question marks and no clear answers.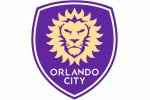 Orlando City: 9th
Orlando may have to wait to make the playoffs for yet another season, as they are one of many MLS teams going through a coaching change. The team did make improvements to their defense, but the roster still features last season's inconsistent offense centered around former Manchester United player Nani. Orlando will have to hope for improved goal production and a positive outcome from the coaching change.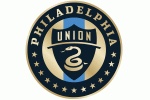 Philadelphia Union: 6th
The Union exceeded all expectations last season, finishing 3rd in the east with 55 points. In 2020 their roster will feature the same core players, including USMNT veteran Alejandro Bedoya and surprise star Kacper Przybylko, but the expectations should be lowered somewhat this season. They will have a tough time meeting the same levels of success as their 2019 effort, but they are still staring at a playoff spot.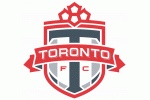 Toronto FC: 3rd
The loss to the Sounders in the MLS Cup Final last season will be used as fuel for the team's success this season. They have a chance to build on that 2019 campaign with Michael Bradley and Jozy Altidore at the helm. With so much depth and experience, Toronto has a chance to make yet another playoff run.
Western Conference: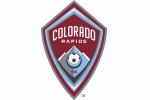 Colorado Rapids: 7th
The Rapids missed the playoffs by only six points last season, finishing 9th in the west. This offseason, they didn't lose any of their core players, and they bolstered their attack by signing a key playmaker in Younes Namil. With goal scorer Kei Kamara at the head of the attack and an improved squad from last season, Colorado has a good chance of making the playoffs.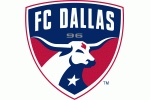 FC Dallas: 6th
Dallas snuck into the playoff picture last season finishing in the last spot in the west, but their performance in a 4-3 first round loss to the eventual winners in Seattle showed that this team belongs in the playoffs. Their roster is based around young talent, and with the addition of a few veteran players in the offseason, the team looks to go nowhere but up. Expect to see FC Dallas rely on the playmaking ability of Michael Barrios as they head towards another playoff appearance.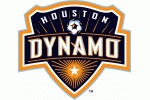 Houston Dynamo: 10th
The Dynamo may have to wait another year until their struggles get better; it's a tough road to the playoffs in a tightly contested western conference. After a 10th place finish in 2019, Houston have made some efforts to improve on all fronts of their starting XI, adding an experienced forward in Darwin Quintero, possible new no. 1 goalkeeper in Marko Maric, and new defender Victor Cabrera. Look to see Houston build momentum towards the 2021 campaign.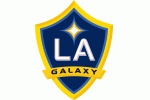 LA Galaxy: 3rd
After losing Zlatan Ibrahimovic to AC Milan, the Galaxy made sure to replace a star with a star. This offseason, they acquired Javier "Chicharito" Hernandez, a player who has spent majority of his career playing in Europe's top-flight leagues. With the likes of argentine starlet Cristian Pavon and Jonathan dos Santos in support, LA look ready to compete in the western conference once again. Expect the Galaxy to improve on last season's 5th place finish.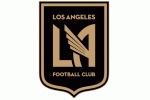 Los Angeles FC: 2nd
The other team in Los Angeles, LAFC, has stolen the limelight from the Galaxy in recent years. This was never more apparent as it was last season, one which saw LAFC log the best regular season in MLS history by totaling 72 points. Standouts Carlos Vela and Diego Rossi are returning to the club, but there are significant losses to the roster by way of starting goalkeeper Tyler Miller, right-back Steven Beitshour, and now the shocking trade of defender Walker Zimmerman to Nashville. This may cause LA to lose out on the top spot in the west.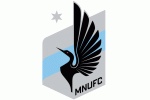 Minnesota United FC: 5th
Although their tenure in the MLS has been short, Minnesota is entering 2020 on a high note after attaining a club best 4th place finish in the west. Minnesota will still have one of the strongest defensive lines in the league but will have to adjust to replacing their 2019 goalkeeper of the year in Vito Mannone. They are capable of a similar finish to last season, and anything but a playoff berth would be a disappointment for the club.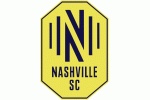 Nashville SC: 13th
As the other expansion team to join MLS with Inter Miami, Nashville brings an intriguing new look to the western conference. They come with a large fan base that is excited for the team to compete in the top division and they've made moves in preseason that can potentially lead to success. The team's inaugural season will have its struggles, but this is a squad that can work towards the future. They are on the receiving end of the blockbuster Walker Zimmerman trade and have a good mix of MLS veterans and young talent, but a lack of scoring production could prove to be problematic.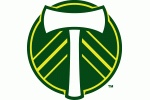 Portland Timbers: 8th
The Timbers have had a run of successful seasons and seem to be right there in the playoff hunt again, but they may narrowly miss out in 2020. They are one of the trickier teams in the league to predict, but they key to their season will lie in their attack. Towards the end of last season, the attack sputtered and Diego Valeri's future was in doubt. Now, there have been efforts to bolster their offense, but execution will be key.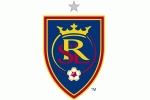 Real Salt Lake: 9th
Real Salt Lake were one of the bigger surprises in 2019, finishing with 53 points and locking up a 3rd place finish in the west. It will be tough to live up to newer and more lofty expectations, and the team may slip from the heights they reached last season. The loss of team leader and star goalkeeper Nick Rimando will also be a tough pill to swallow, and the Utah based team will struggle to adapt in the coming season.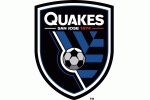 San Jose Earthquakes: 11th
San Jose looked like they were in for a promising finish in 2019 but ending the season on a 6-game losing streak saw their playoff hopes dashed as they finished 8th in the west. Coming off of such a disappointing end to their last season, the club hasn't made any significant changes during the offseason, leaving plenty of question marks about how the squad will perform. The club will continue to lean on MLS legend Christ Wondolowski as well as important players like Cristian Espinoza and Jackson Yueill as they try and navigate a season of uncertainty.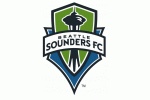 Seattle Sounders FC: 1st
Seattle took the home the coveted prize of the MLS Cup in 2019 after their victory over Toronto FC in the final. They have the capabilities of accomplishing that and more, including a first-place regular season finish in the western conference. The star power of Jordan Morris and Nicolas Lodeiro stands out in a strong and balanced squad that will look to repeat as MLS Cup champions. Despite another busy start to the season, look for the Sounders to make it through to the end of the year utilizing their squad depth.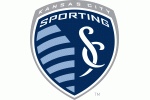 Sporting Kansas City: 4th
A disappointing 2019 season snapped a streak of eight consecutive playoff appearances for Sporting KC. To turn the tide and pick back up where they left off in 2018, the club has made moves in the offseason that signal they want to compete for years to come. The biggest acquisition for Kansas City was Alan Pulido, the reigning Liga MX scoring champion. If he can bring the same goal production and gel together with Felipe Gutierrez and Johnny Russell, the club will bounce back in 2020 and attain a top-four finish.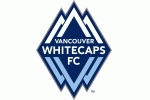 Vancouver Whitecaps FC: 12th
The Whitecaps seem to be tired of the downward trend they've had in the two years since their 2017 playoff appearance. They've made significant changes to their roster this offseason, including splashing the cash to bring in Lucas Cavallini on a $6 million transfer from Peubla in Liga MX. The changes are positive, but bouncing back from last place in the conference is a difficult thing to do. Vancouver may be another team that will be better off in the 2021 campaign.