On Wednesday, March 4, Dr. Cornel West held a talk in the Woodward Center at Westfield State University. The talk would touch on topics of education, identity and hope.
Among serving as a Professor of the Practice of Public Philosophy at Harvard University, Dr. West is also a prominent political advocate and social critic.
"I believe that we live in very grim times, very bleak times, we're in trouble," said Dr. Cornel West.
"We have to begin with the critical inventory of ourselves. It's the moment to try to fortify ourselves, ready ourselves for the battle, spiritual, political, economic battles that we find ourselves in the midst of," he continued.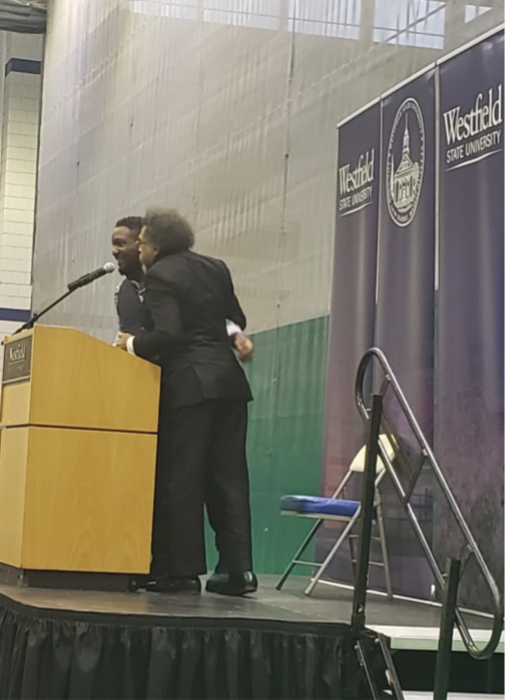 This is one of the most poignant, yet powerful statements Dr. West made early on in his talk. At the time, the audience couldn't foresee just how relevant this dialogue would be. His words would ring true due to the recent challenges arising from the coronavirus pandemic.
"He [West] started the talk by saying that the world is bleak," explained Resident Director Nicholas Cream, "But you wouldn't necessarily leave that auditorium with a bleak feeling, even though he was talking about things that were hard to hear. He did it in a way that was moving, informative, but moving. Moved to do what's right."
High School students from the Westfield Promise program were among the many attendees. Dr. West's advice to them regarding role models was to "Begin with the people who have always loved you. It gives you the power to think for yourself, love for yourself, and hope for yourself."
This is especially good advice considering many schools are closed for the remainder of the semester and students are spending more time at home with their loved ones.
Before the event, Dr. West met with WSU faculty and staff. One faculty member prompted the question: What would West say to young people that don't have a lot of hope.
Cream recalled Dr. West's response, "He said, be bigger than what everyone else thinks of you, have your own fortitude."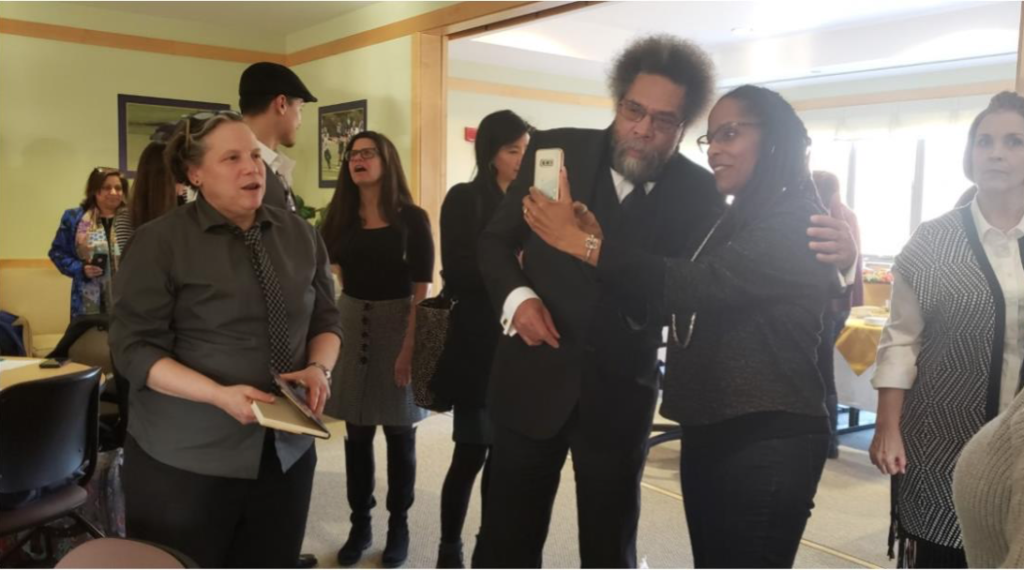 Cream continued, "I believe what he was getting at is the way that the world is shaping people, how we are meant to think about ourselves and in the context of what other people think about us."
"I think that's partly what education should be. It should teach you how to have your own integrity, your own identity, your own sense of purpose, fortitude, drive, and motivation. All those things should be against the systems that he talked about; white supremacy, patriarchy, U.S. Empire. All of those things should be kept with those things in mind."
"What stood out to me was when Dr. West said that education should unsettle you. I found that to be a theme throughout his talk." Cream continued, "I think that that's true, if you're not uncomfortable when you're learning, you're probably not going to hold on to a lot of your learning. So, I really felt that was a good way to start the conversation. It's about stirring something up inside of you."
Cream sat in the front row during the event and was inspired by Dr. West's energy and passionate delivery of information. He said that he was impressed by the many talking points.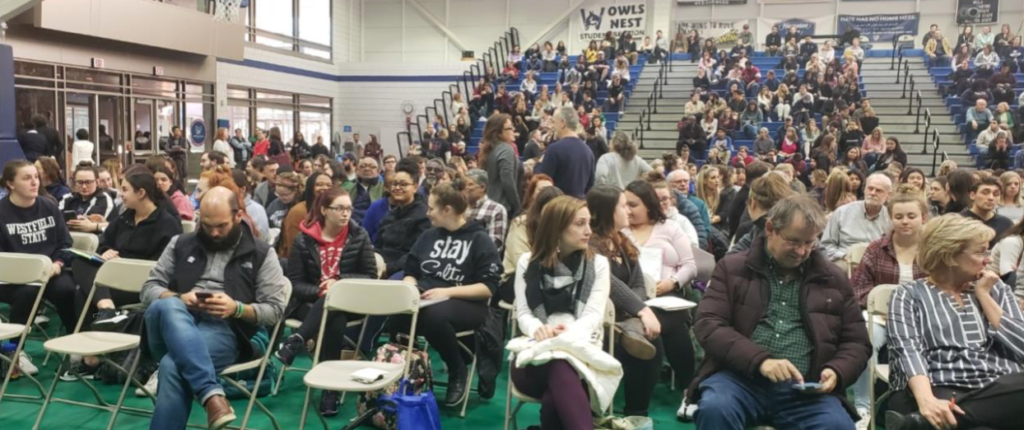 "The span of topics he [West] covered was great. It was incredible. The biggest take away for me was when he talks about brands. He said, I don't have a brand, I have a cause," Cream explained. "That stood out for me, for the content that I'm taking away, the cause part of it is, understanding yourself, fortifying yourself, and knowing your own cause."
Destiny Hernandez, a senior at WSU, also shared why she enjoyed the talk. "It was nice to see that the place was so full with people of color, faculty and students, and my fellow peers from Urban Education."
"I liked how he said, I am who I am because somebody loved me, somebody cared for me, somebody tended to me, when I think about the power of deep education, it begins with my mother," said Hernandez, "I really connected with that."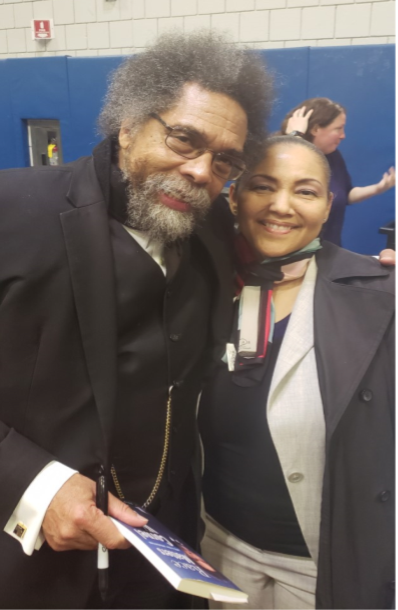 The crowd responded positively throughout the event. The atmosphere was warm and inviting because Dr. West's humanity captivated the crowd. His disposition is very down to earth and approachable. When the talk concluded, people lined up for a chance to speak personally with Dr. West and take selfies with him and of course, he obliged.
Two of Dr. West's books, "Race Matters" and "Democracy Matters" were both available for purchase. Dr. West took the time to speak with each person and write personal messages inside the book covers. It was a pleasant end to a wonderful event.