After decades of ongoing accusations Robert Sylvester Kelly, better known as R&B singer R. Kelly, was finally convicted Monday, September 27, 2021 of racketeering and sex trafficking multiple women, men, and minors.
Racketeering charges are typically used in prosecuting organized criminals, like the mafia. In this case it is applied to the ongoing coordinated illegal scheme / criminal enterprise by R. Kelly and his inner circle.  For decades they recruited girls and young women, taking them across state lines for sexual exploitation and the production of pornography.  Within the single racketeering count were 14 individual acts including bribery, kidnapping, forced labor and eight violations of the Mann Act. The Mann Act violations are related to the transportation and coercion of two women, including a minor. The racketeering count carries a sentence of up to 20 years, while each of the Mann Act counts carry up to 10 years.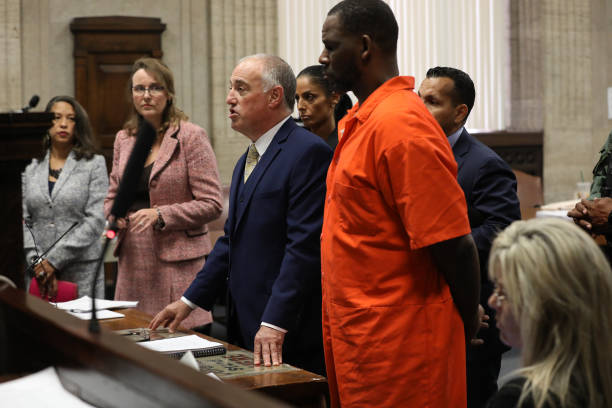 Despite Kelly's not guilty plea he was convicted on all counts and is facing up to life in prison. Kelly escaped accountability from multiple accusers for decades. In the highly publicized 2008 child pornography case in Chicago he was acquitted of all charges according to the New York Times.
Finally, Kelly is being held accountable for his ongoing abuses and crimes.
According to W Magazine, after the release of Lifetime's two season (2019-2020) episodic, Surviving R. Kelly, a long list of musicians who had collaborated with Kelly came forward to publicly apologize. These artists included Lady Gaga, Phoenix, and Chance the Rapper, among others.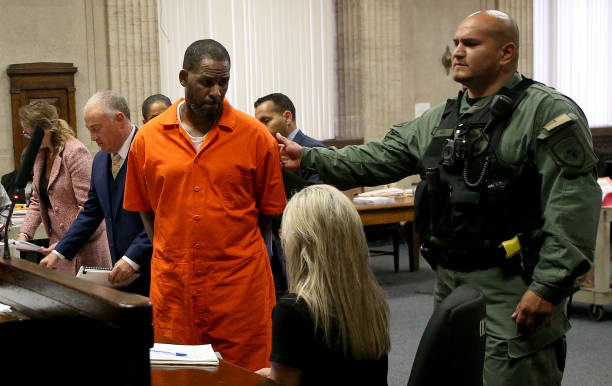 Kelly's daughter, Buku Abi, posted on her Instagram account in January of 2019 in response to the Surviving R. Kelly series. After being confronted by many upset viewers, she chillingly stated "…the same monster you all confronting me about is my father. I am well aware of who and what he is. I grew up in that house."
In 2018 in an effort to deny his crimes Kelly released the song I Admit It, wherein he prattles on for 19 minutes blaming his victims and their parents;
I admit that she was over age (age)
I admit that I was feelin' her and I admit that she was feelin' me (she was feelin' me)
I admit that that's just some $#%! that come with being a celebrity (celebrity)
I ain't chasing these ladies, no (no, no)
These ladies are chasing me, yeah (chasing me)
Now I'm only saying all this $#%!, 'cause how they tryna play me, yeah (yeah, oh)
I admit that this is no disrespect to the parents (no disrespect)
But this is my advice to you 'cause I'm also a parent (parent)
Don't push your daughter in my face, and tell me that it's okay (my face, okay)
'Cause your agenda is to get paid, and get mad when it don't go your way (yeah, go way)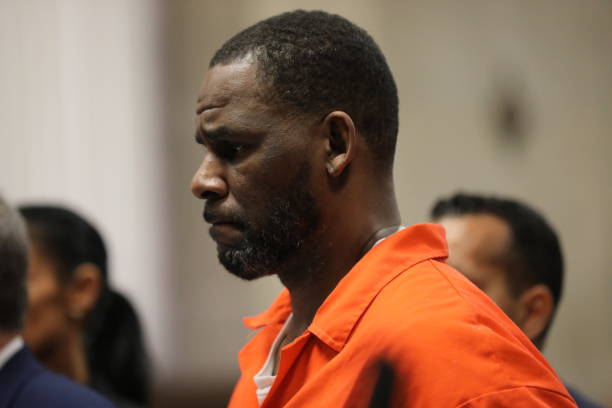 Instead, Kelly should have taken his own advice from his 1998 song, "When a Woman's Fed Up";
But now the up is down
And the silence is sound
I hurt you too, too many times
Now I can't come around
'Cause when a woman's fed up
No matter how you beg, no
It ain't nothing you can do about it (nothing you can do about it)
Oh no, it's just like running out of love
No matter what you say, no
And then it's too late to talk about it (too late to talk about it)
References:
NYT https://www.nytimes.com/2021/09/27/nyregion/r-kelly-charges-racketeering.html
https://www.wmagazine.com/story/surviving-r-kelly-artists-apology-lady-gaga-chance-the-rapper