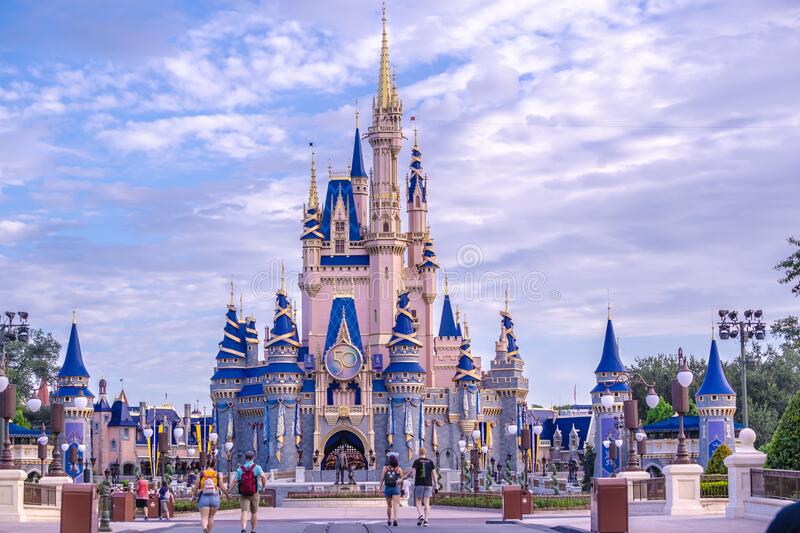 Let's turn the clock back to October 1, 1971. Roy O. Disney, on behalf of his late brother Walt
Disney, officially opened Walt Disney World in Orlando, Florida. This happy place was made to
welcome children and adults alike to the most magical place on earth.

For the 50th anniversary, the Walt Disney Company out-did itself with festivities to celebrate the
history and mission of Disney with a night of performances on October 1st. Hosted on
the stage on Cinderella's castle, the night was filled with music and entertainment to welcome
the new nighttime show Enchantment. This magical night was filled with performances by
Christina Aguilera and Halle Bailey.

In the Magic Kingdom, Cinderella's castle was painted a rose gold color. This has been seen as a
nod to the 25th-anniversary design, which resulted in making the castle a big pink birthday cake.
In the center of the castle, there is a 50th-anniversary plaque.

By taking a quick monorail trip over to EPCOT, guests will be whisked away to France in the brand new
attraction 'Remy's Ratatouille Adventure'. Shrinking down to the size of a rat, guests can
experience iconic scenes from the feature animated film, Ratatouille. When the sun sets on EPCOT, the
night comes alive with the new nighttime show, Harmonious.

Flying through the sky over to Disney's Hollywood Studios, the festivities are in full swing. A
projection show can be seen on The Hollywood Tower of Terror.
Last but not least, Animal Kingdom has introduced a new daytime show with kites of iconic
Disney characters like Baloo from Jungle Book.

Disney has been creating magical memories for 50 years and their momentum does not seem to
be slowing down. Here's to another 50 years!