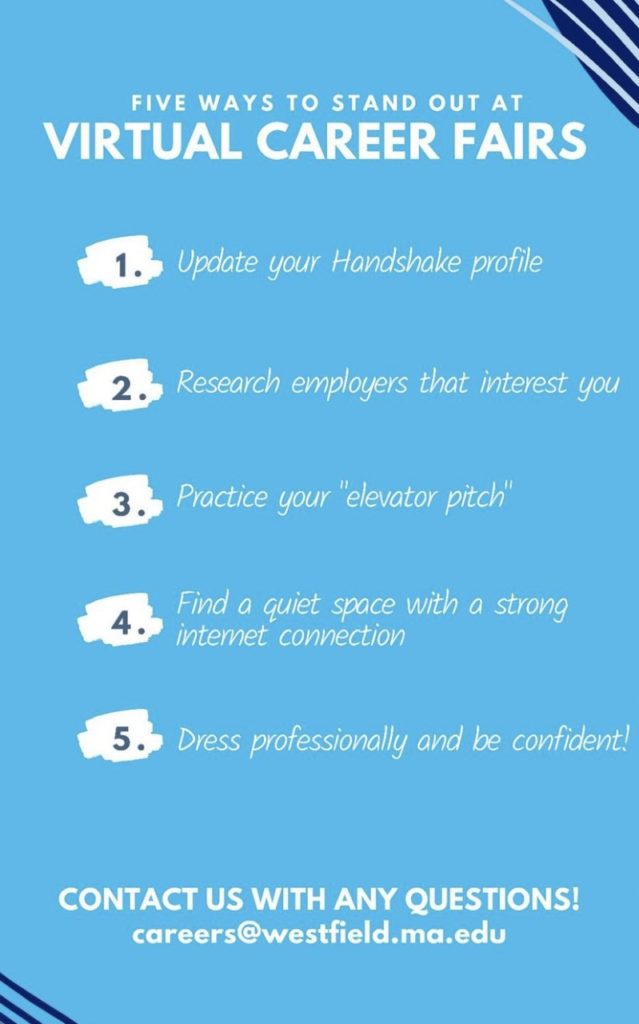 WESTFIELD, MA- Students attended the virtual Government and Criminal Justice career fair that the Career Center put on October 13th.
The fair worked by signing up on Handshake, a business networking site and then picking which jobs or sessions you were interested in. All sessions were a half hour, spanning in blocks from 2-5pm.
The 30 minutes were then spent in a break-out room, discussing the great qualities of the job or company. 6 state schools (with Westfield State hosting the event) were able to attend.
Students were thrilled to have the opportunity to pick and choose which company they wanted to hear about. Since it was not in person, there were no scheduling blocks that would get in the way of a possible job opportunity.
"My schedule is very full, and it's very hard for me to attend these kinds of events. The fair being virtual allowed me to attend it while being at work, whereas if it was in person, I would not have been able to make it" , said Criminal Justice student Lexi Kinney.
There were also a few companies and organizations that a lot of students could see themselves working for, like the FBI.
"These two (FBI being one of them) stood out to me because they both involved possible careers in which I can tune into my perceptive/curious side and investigate crime" said Criminal Justice student Ian Arnone.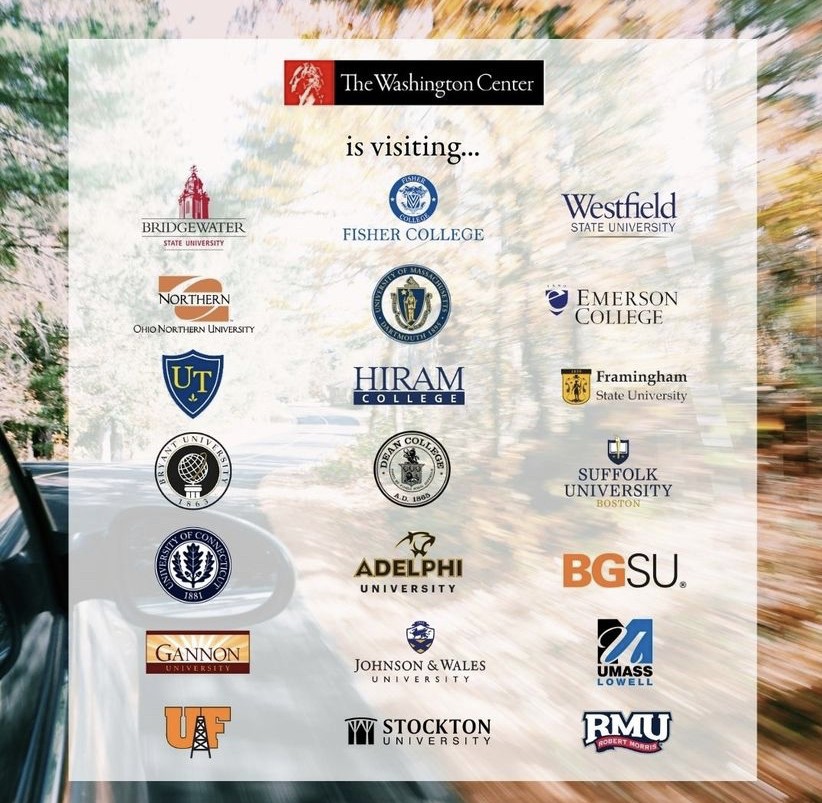 Internships were also present at the fair. The Washington Center was there with their DC internship. This internship entails living in Washington DC, while working on their classes and gaining experience of the government scene.
But, in the age of Covid-19 you can never be too careful. And, with 6 schools all over the state, it would be a hassle to get to all. Junior Delgado, the director of the Career Center decided that it would be best to hold the fair virtually, so that it would be accessible for all students and even a few alumni, no matter their schedule.
" In providing these events, we were able to consider equity and inclusivity so that students or alumni did not need to drive or come to campus for any reason. National attendance for virtual fairs is on the rise across the country", Delgado said.
With the past year and a half being a worldwide pandemic, there was a decline in job opportunities for a while, since the world was turned upside down. Now, there has never been a better time for college students to find a job.
"Much of the recruiting is taking place virtually, as are job fairs and even many internships. But the reliance on virtual platforms like Zoom and Microsoft Teams for interviews, job offers and eventually welcoming new hires aboard hasn't dimmed enthusiasm among employers" an excerpt from the New York Times Article "A Year After a Jobs Bust, College Students Find a Boom" reads.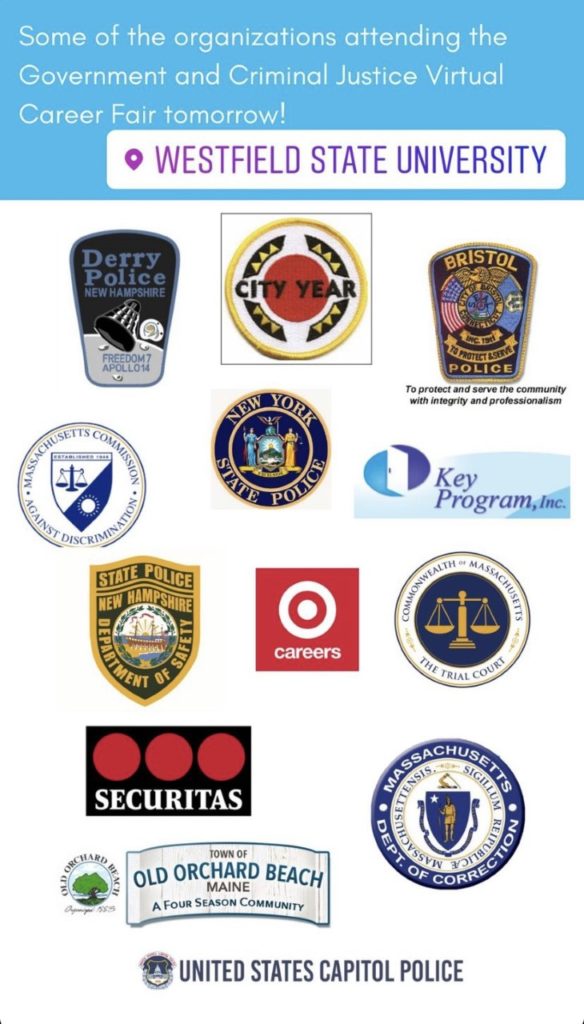 With this statement and the virtual fair itself, it seems that working online is no big deal to college students. This could pave the way for more remote jobs and learning, thus creating more jobs.
Companies are more eager for new employees, therefore creating a lot of competition not between the applicants, but the employers themselves.
""I've been with the firm 26 years and I've never seen it this competitive," said Rod Adams, talent acquisition and onboarding leader at PwC, the accounting and consulting firm. "It's not just our direct competitors but also tech firms, big industry, banks and investment companies." a statement from the NYT article says.
With the rising opportunities for employment, the Career Center knew that they needed to continue their 25+ year tradition of holding career fairs, virtual or not.
The companies and organizations that came were all related to the Criminal Justice and Government nature, but the fair was open to all students. The next career fair the Career Center will put on might even be in person due to the student poll on their Instagram; with about 80% of respondents voting for in person.