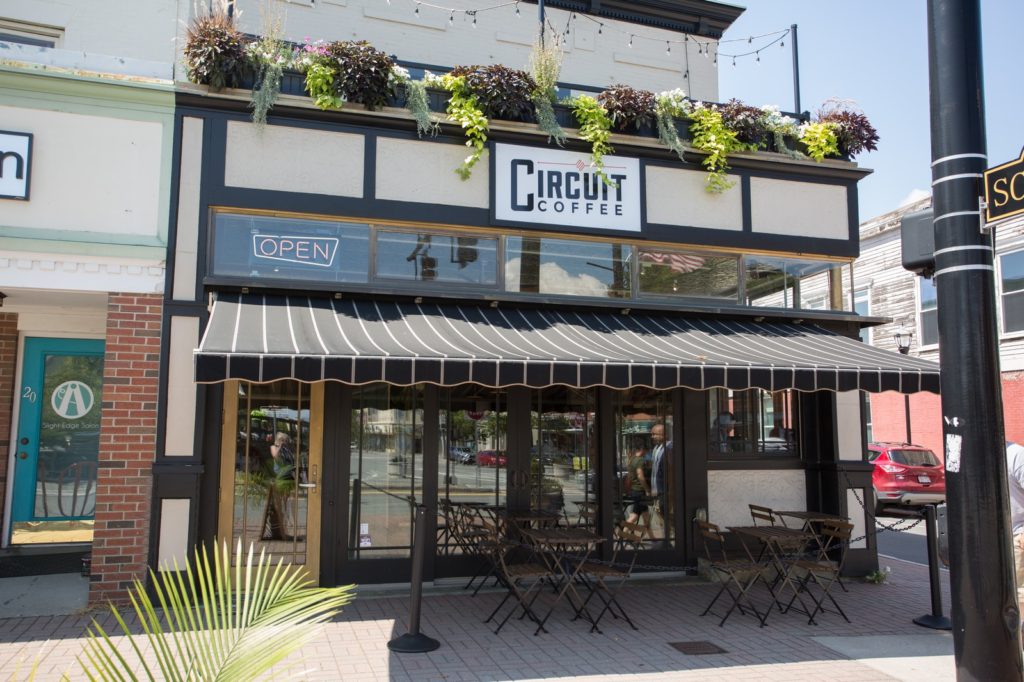 WESTFIELD, MA- "Music selection is definitely something that helps set the tone", owner Ted Dobek said.
"We like to play according to weather, season, and vibe in the shop".
One feature that Circuit Coffee has is their speciality of catering to customers. A man with a cheery disposition and warm stature, Ted Dobek, is the owner. A big smile on his face, Dobek is a graduate of Westfield State University (go owls!)  with a degree in Geography, Planning and Sustainability, used his degree to create what we now know as Circuit Coffee in 2017. He knew that this would be no ordinary coffee shop: it would be a "speciality" java spot- with their forte being customers. 
When you walk into Circuit Coffee, you are instantly greeted by the pleasant aroma of the local grounds they use for their coffee. In fact, all of their products are sustainably produced, if not local.
Their famous coffee grounds used in their java drinks are farmer-produced in the New England area, along with their syrup and many others. If the products are not in season, Circuit Coffee will intentionally preserve the material to use during off-season like maple syrup.
Besides the local coffee smell, you step into Circuit Coffee and feel a "cozy connection"- there are comfortable chairs along with stools and tables to sit and talk. Many times you go in, there will be a group of students working together on a project or a group of elderly men discussing sports like the quasi-local Springfield Thunderbirds.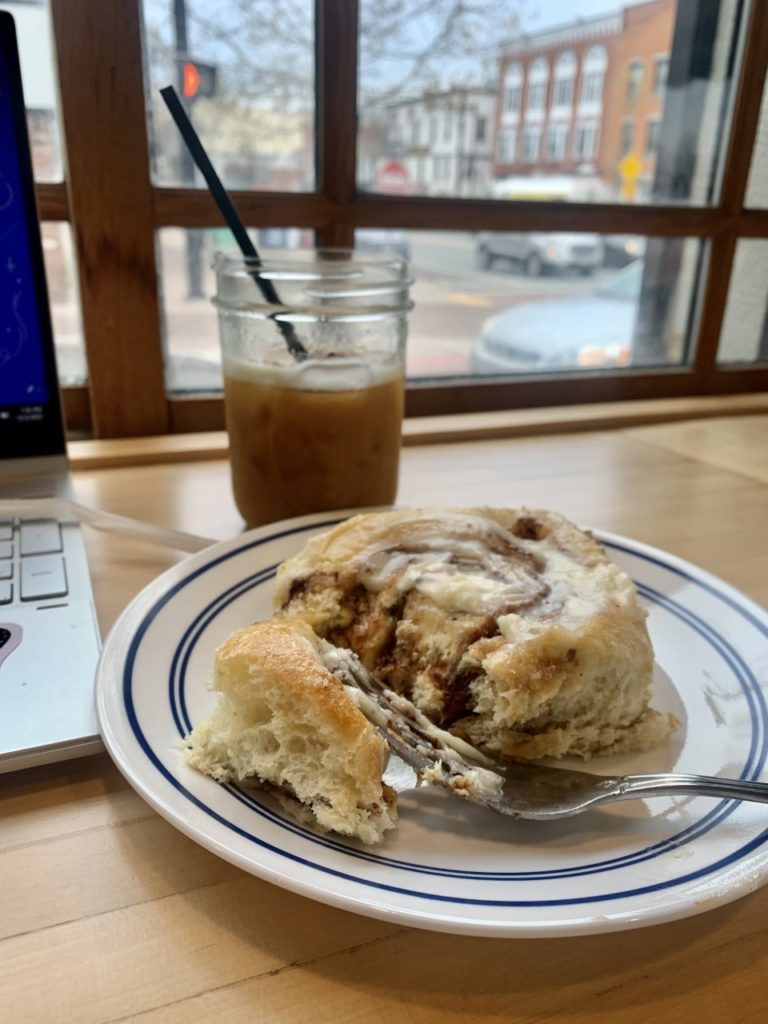 The sitting options are accompanied by free wifi (woo-hoo!) and a plethora of outlets, many of which are right near the window overlooking sleepy downtown Westfield.
Music is often played in the background, but it is not overpowering; more of a light addition to an already comfortable setting.
Ted himself has a very keen eye to figuring out the vibe of the shop. Since customers are always put first, it would be catered to whatever the mood of the day to day customers are feeling. Since it is the holiday season, you could possibly hear the tune of something like "Silent Night" playing softly while you come into the shop.
The reason for this? Well, besides being the only coffee place in Westfield that is not a Dunkin', owner Ted Dobek also wants his customers to take away that this is not just an 'in and out' sort of establishment. It's a place where you can order a drink and also do your homework.
"The relationships we build with our regular customers are priceless. It can attest to how we value the experience". Dobek said.
Circuit Coffee's customers range anywhere between 5 and 100, with local college students being one of their main areas. Due to the countless hours of studying, students want a place where they can both be caffeinated and focused.
"I LOVE Circuit Coffee, it's such a comfortable environment with good chai lattes." Amber Stearns, Westfield State University senior said.
"They're awesome!! They're so friendly and have consistently high quality drinks and food." Shannon George, fellow WSU senior said.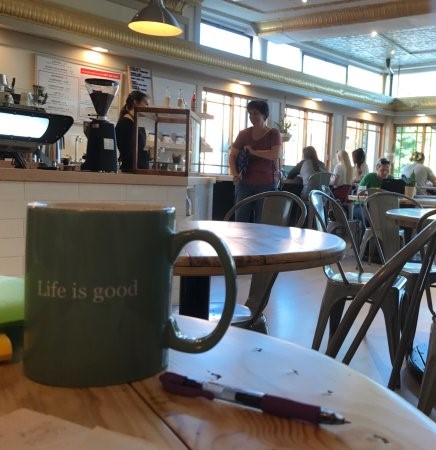 Circuit Coffee being so customer driven is not just a coincidence. With a flow of more and more coffee drinkers making their caffeinated beverages at home due to the pandemic, small coffee shops have seen a decline in their numbers, with 92% of coffee shops overseas having to temporarily close.
Luckily, Circuit Coffee was able to keep up with the many changes the Covid-19 pandemic brought. They started having the option of ordering ahead of time for pickup in store through their website, and they make sure to stay on top of that. Dobek says that customers' drinks will be out in 5 minutes or less, guarenteed.
Compared to chain coffee places like Dunkin' and Starbucks, small shops like Circuit Coffee have an upper hand when it comes to variety and overall uniqueness as well. Chains will have the same menu no matter what location you are in, but that could get boring and repetitive after a while.
Circuit offers seasonal beverages like their maple lattes, served iced or hot. They also have a variety of teas such as their "London Fog Tea" with simple syrup. If you're not looking for a "traditional" beverage, then look no further. Circuit Coffee has their own creations like the "Iced Sweater Weather" which is espresso shaken with ice, milk, locally produced honey, vanilla and cinnamon.
Even the owner can attest to their drinks. "I love a good cappuccino. It's just the right ratio of milk and espresso and they are also my favorite drinks to make." Ted Dobek, owner says.
If beverages aren't your thing, Circuit Coffee still has you covered with items such as their cranberry scone (it's vegan!) and their famous cinnamon rolls, which are supposedly made with the "softest buns out there" and topped in browned butter cream frosting. It goes without saying that when you walk into the shop, your nose is beautifully attacked with the smells of not just their drinks, but their tasty treats as well.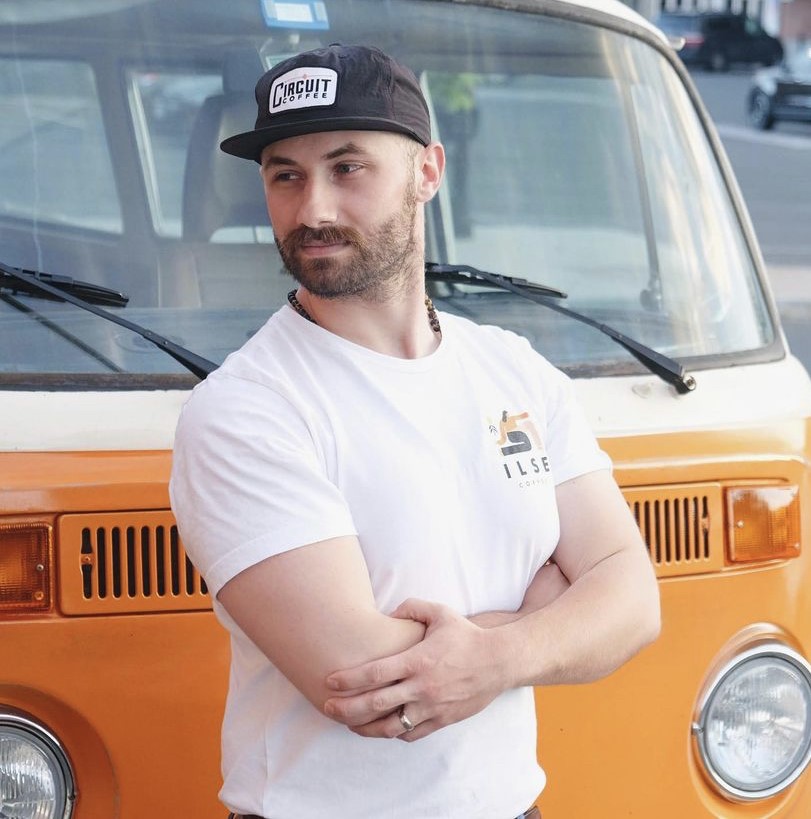 With this high quality of drinks and food, one must be fully prepared. And, at Circuit Coffee it's no exception; all relating back to how they want their customers to feel.
Circuit Coffee opens at 6:30 am everyday(with the exception of Sundays), but the employees come in much before that to prepare. At the dawn of the morning with still-fresh mildew on the ground and frosty temperatures that may turn, the workers come in to prepare for the best day possible for the customers.
The day starts off with starting the baked goods and completing any of their online orders that were placed ahead. Like mentioned before, drinks must be ready in five minutes or less with the baristas working as fast as they can.
The work is not just placed on the baristas to handle everything. Circuit Coffee is also team-driven, a skill that owner Ted Dobek says is something that is not taught.
"More eyes on the needs of the shop, not just one specific person, makes us more available.", Ted said. "We (myself, employees) all take on responsibilities."
Going into the shop, you are greeted by a plethora of friendly faces: the baristas and employees of Circuit Coffee. Ordering is made easy with just a few steps on a tablet, and your food or drink will be out in 5 minutes or less. But, those five minutes will pass quickly due to either the people watching you or lovely Westfield residents, or plugging your laptop in at one of their many outlets.
As you sit down to have possibly a scone or two, you may spot the owner as well. Ted also truly cares about the atmosphere and customers as well, and spends most of his days inside the shop, making sure everyone is satisfied with not just what they ordered,but also the atmosphere/experience.
"If people have a good experience, they will be back no matter the product quality." Dobek said.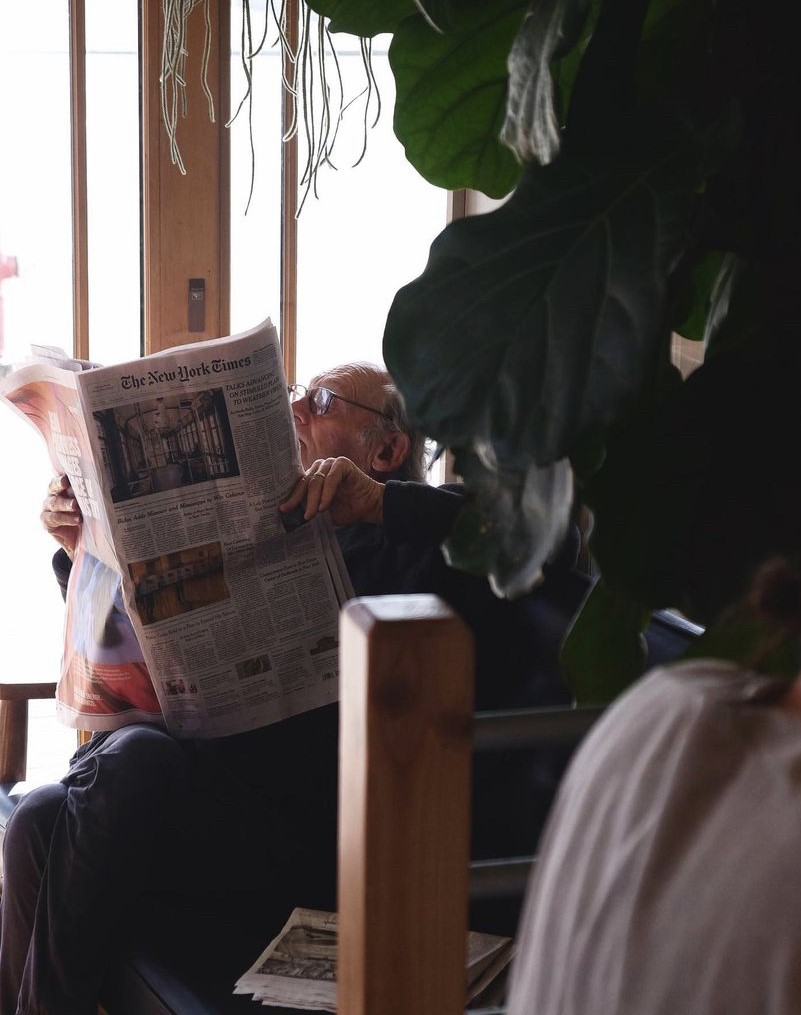 This rings true in many places, but this is not always guaranteed. A rude Dunkin' worker or Starbucks barista can and possibly will ruin your day, but it is highly unlikely that this will occur in Circuit Coffee.
So, imagine this: you are settled with your coffee sitting down at one of the many comfortable chairs Circuit Coffee has to offer, located in a Hallmark-esque town. You're satisfied with not just how well the drink tastes, but also the speed and kindness of the barista. There is soft music filling the air, along with traveling conversations from politics to neighborly discussions at Circuit Coffee.