I just came home from a trip to Italy- Florence to be exact. It was originally supposed to be a two-week trip, but in my case, the trip extended to three weeks instead. This trip came about from a seminar I took in the communication department, where we learned about saints, Florence's culture and the food of Florence, taught by Max and Loran Saito. This class was over the second half of the fall semester, and there were only ten students in the class. Nine of these ten students (myself included) were able to make the trip.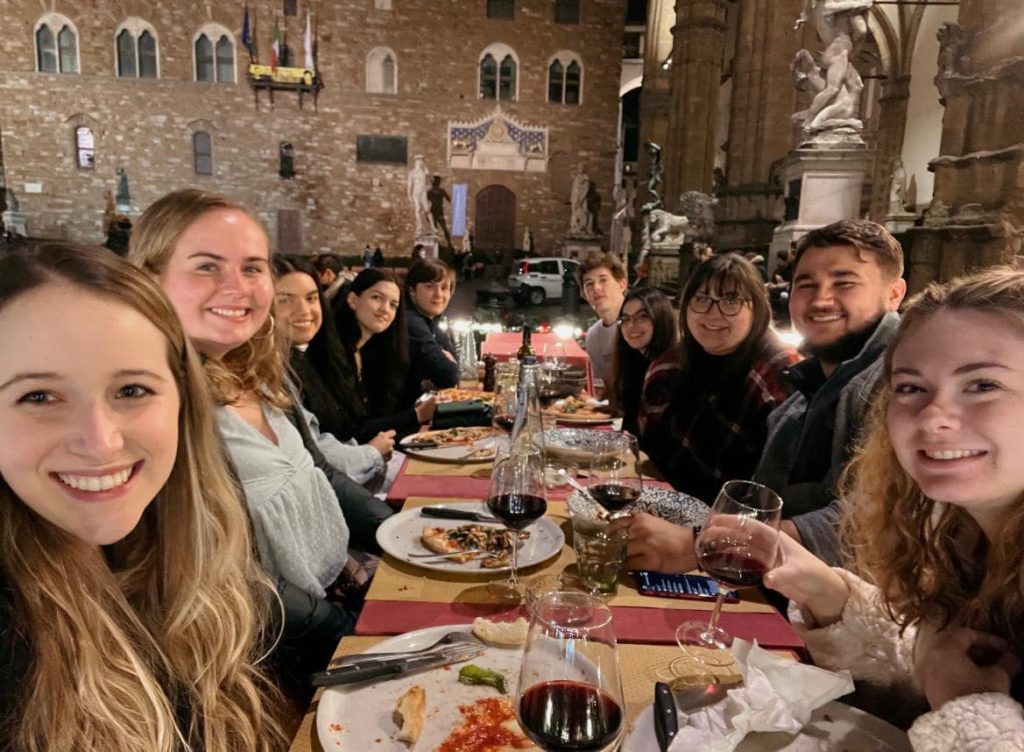 We flew through Swiss Airlines, and flew out of Logan Airport in Boston, Massachusetts on January 3rd, arriving in Italy on January 4th. The flight went smoothly, and we had a layover in Zurich, Switzerland. Our flights home would follow the same path.
While in Italy, we took cooking classes almost every day- learning how to make Tuscan cuisine, along with wine tastings. It was the most enjoyable, and I am not a wine drinker or enjoyer. When we were not in class, we walked through the entire city, going to museums, seeing sights such as the David, shopping, eating, even hiking and volunteering for the city. We also visited a few monasteries, which had the most beautiful views.
The city and people of Florence were magical, and the people were ever so kind- when we volunteered, we volunteered for the city and got to learn and talk to people who lived there full time. But what impressed me the most was the food. There was plenty of pasta and wine to go around, and they both were exquisite. I had what was probably the best meal of my life there- pasta with chili and bacon, and a glass of white wine with a desert of gelato. I probably also ate enough gelato to last me for the rest of my 20s, and I am only 21 years old.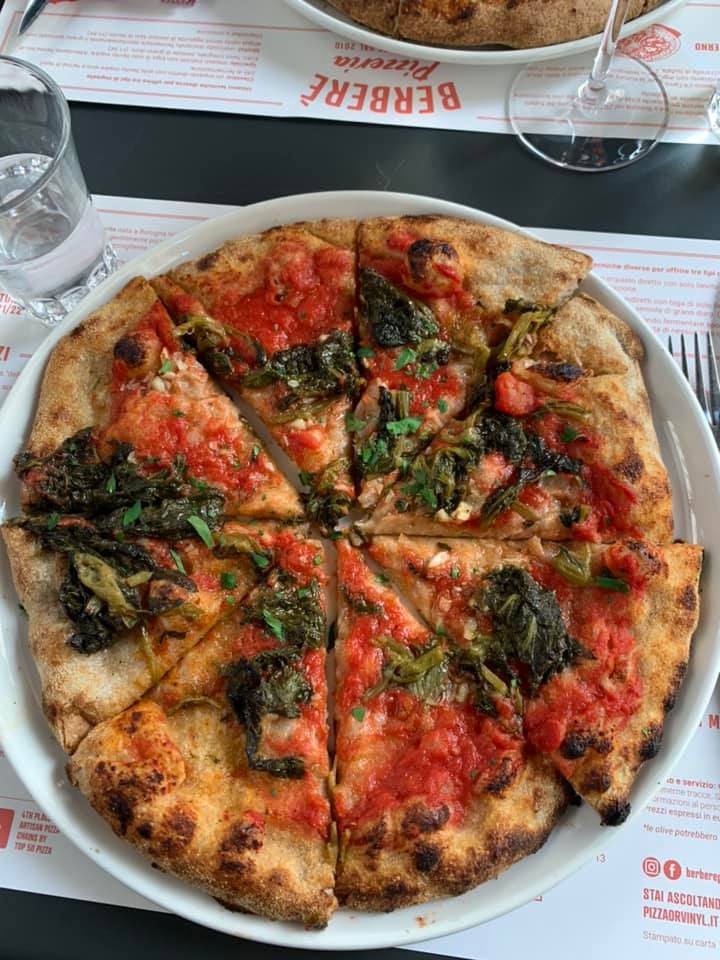 Speaking of being 21 years old, I turned 21 while in Italy. This was not supposed to be the case- I was originally going to be back home in Massachusetts for it. But, I caught Covid a few days before we were to come home, and I was the only one to not go home on time (besides Loran, who stayed behind with me).
I was not the only one who got Covid on the trip; three other students got it as well, but were able to fly back. The rules in Italy regarding quarantine are different, instead of five days of quarantine it is seven if you are asymptomatic and ten, if you are. I was symptomatic so I spent ten days in quarantine (well really nine, but this was only because I had a false negative one day).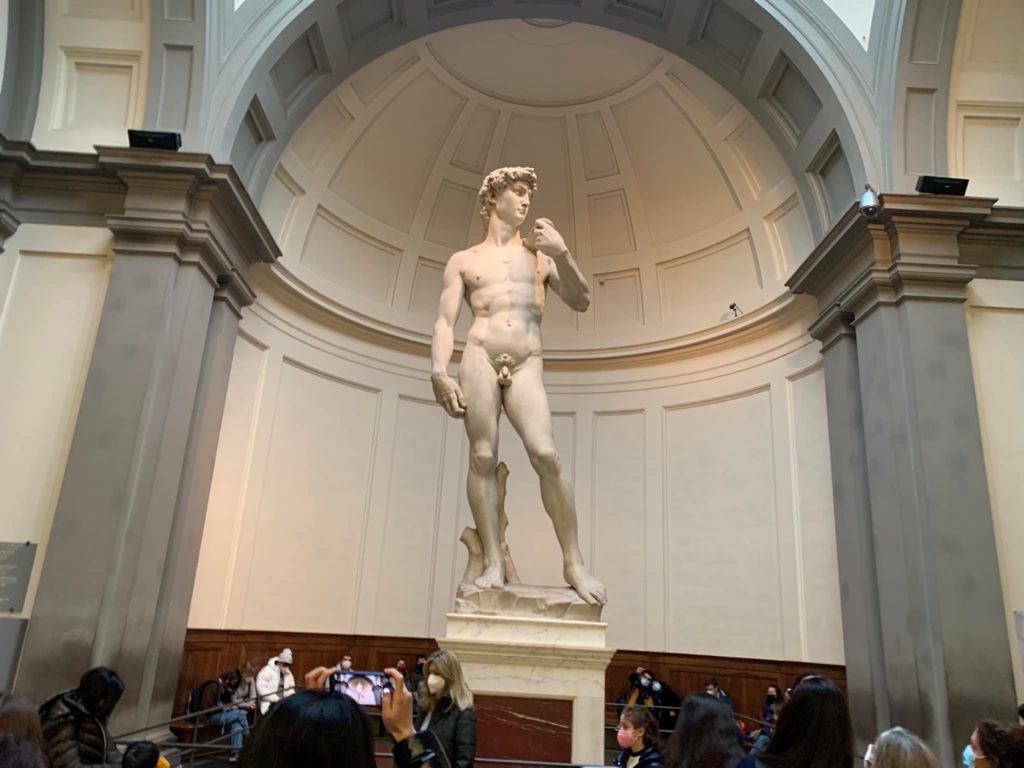 Either way, I was still thoroughly upset. I broke down crying when I got my two positive results, and was the most stressed I have ever been. And, when I did test negative in between the tests, I was still upset, because I did not want to give it to anyone else. I also knew deep down that it was most likely still a positive result, but I had to follow the rules of the pharmacy that I tested at, and the school that we were staying at.
Needless to say I was relieved to hear that we would be online for the first two weeks. This made it easier to access my classes, even with the six-hour time difference. The time difference made it so that my classes were in the evening, which was a bit weird.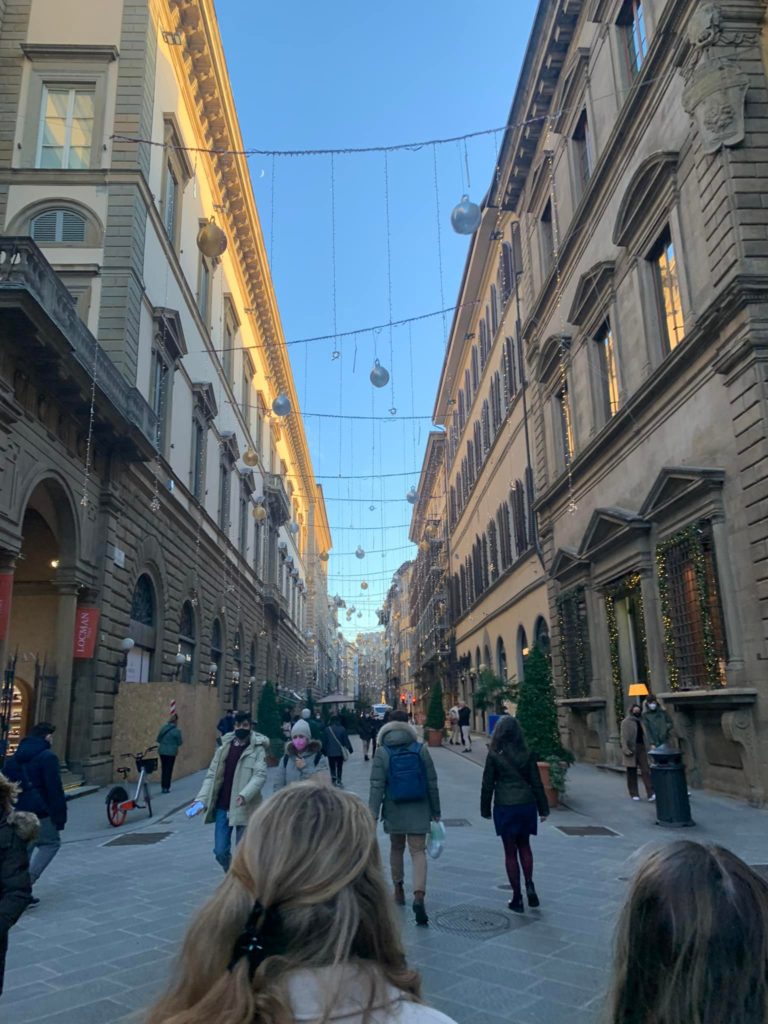 Overall, I was overjoyed to test negative a week later (and the day after my 21st birthday). I drank a glass of wine on the plane to celebrate- not just my birthday, but also my voyage home.
For more photos of my Florence adventure, please stay tuned for a future post!