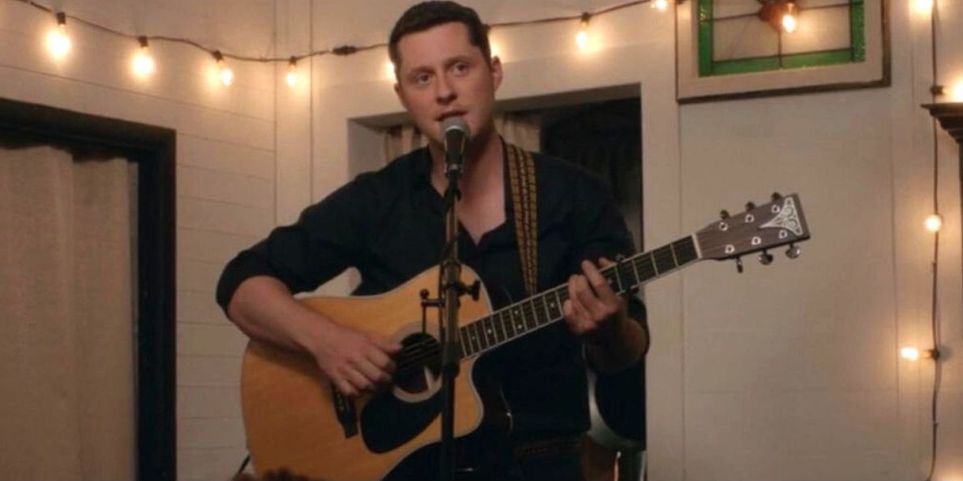 Valentine's Day is upon us. The cute, yet expensive dates. The candy and the flowers. Everyone's cheesiest ideals of romance come to life for their very own romcom moment.
It's not my favorite holiday, however I take any excuse to listen to songs about love and romance and analyze their every word like a complete nerd.
For Valentine's Day this year, I began the ultimate playlist about love with a little help from my friends.
Here are my top ten songs from that playlist:
"Simply the Best" by Noah Reid/ The Best by Tina Turner
"Just as long as I'm here in your arms / I could be in no better place"
I had to include both versions of this song. Noah Reid's version was featured on the show Schitt's Creek as his character Patrick sings it to his partner David. They also feature Tina Turner's version in a later episode. It's a beautiful and heartfelt song. Each version has its own vibe, Reid's being slower and buttery. It's placed on my nighttime playlist as it's just so calming. Tina Turners has that classic flair and makes you want to get up and dance.
"You Make Loving Fun" by Fleetwood Mac
"I never did believe in miracles / But I've a feeling it's time to try"
This is just a fun song, it's upbeat and an adorable tribute to a good relationship. It's just about the true joy that comes from love.
"All My Love" George Ezra
"All my love is yours / All my time is ours / All my reckless dreams / All my restless hours"
George Ezra writes these beautiful songs about love and loss in all relationships, platonic and romantic. This song is about how they are willing to give their love over to their partner.
"Faithfully" by Journey
"I get the joy of rediscovering you"
I remember hearing this line for the first time and just being stuck on it. The idea that we don't have to leave when we get older, that it's a beautiful thing to not be the same people you were in the beginning. The "joy of rediscovering you" has the same vibe of "you'll always be my favorite puzzle." We learn and grow separately and together. But relearning who your partner is is a beautiful and special thing.
"Lovebug" by The Jonas Brothers
"I can't get your smile out of my mind / I think about your eyes all the time"
We all cried over this song as preteens and are screaming it now. If you deny it, you're lying. It's their best song hands down and will always be special. It's about first love and the feelings that go with it.
"I Just Called To Say I Love You" by Stevie Wonder
"I just called to say I love you / And I mean it from the bottom of my heart"
The beauty of this song lies with the point that the little things matter. To just call someone up and say that you love them just because you felt like telling them should be the baseline. Learn from Stevie Wonder.
"Love Grows (Where My Rosemary Goes) by Edison Lighthouse
"I'm a lucky fella / And I've just got to tell her / That I love her endlessly"
This song looks at all the things that make his love different but celebrates the individual they are. I was so excited to see this go viral on Tik Tok this last year because everyone deserves to be spoken about like Rosemary is in this song.
"Paper rings" By Taylor Swift
"I like shiny things, but I'd marry you with paper rings"
Taylor appears on this playlist alot because to me she is the queen of romantic songs, they are honest and fun. They're real and that's something I truly admire about her writing. I picked this one in particular because of the line I featured. The idea that this love is what you want and it doesn't matter about the materialistic gifts but the relationship you share is so beautiful.
"Like Real People Do" By Hozier
"Honey just put your sweet lips on my lips / We should just kiss like real people do"
This song is a gorgeous description of what it's like to heal and grow from bad experiences and relationships. The song progresses as they witness barriers but say that together they will work through it and do the normal things relationships have to offer. I could write a thesis on Hozier's lyrics, the raw, painful beauty of them all but there is nothing better than listening to this song on a summer evening as the sun sets.
"I Don't Want to Miss a Thing" By Aerosmith
"And I don't want to miss one smile / I don't want to miss one kiss / Well, I just want to be with you"
I couldn't leave this one out because it holds a special place in my heart. This was the song my parents danced to at their wedding. If you know them you know the fact they danced to Aerosmith was very fitting. They used to play this for us and dance with us and each other in the kitchen and it brought so much joy. The song is about just needing to collect every moment you can with the ones you love in such a short life. This was how I was taught to love, to appreciate every little thing and this song will forever be one of my favorite songs.
Happy Valentine's day to everyone, whether it's a day for platonic relationships, romantic relationships or your relationship with yourself. I hope you have a lovely day and treat yourself!
You can find the playlist here! https://open.spotify.com/playlist/6NjyIpw5r6sTjRevHniBAo?si=f3PYqJuSSXi2ubWmVidluw