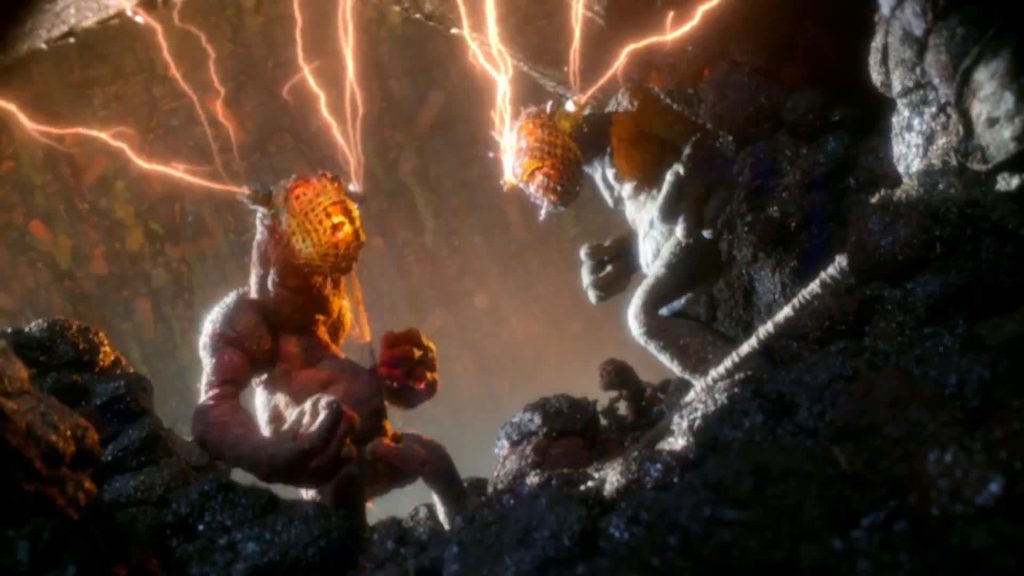 Mad God (2021) is a movie that needs to be seen to be believed. It is a roller coaster wrapped within an acid trip. Made by special effects legend Phil Tippett, Mad God is a stunning and surreal film that is a thrill ride from start to finish. Although lacking a precise plot, every crazy moment sends the viewer's mind racing. From the opening where we see a gas-masked agent descend through endless haunting tunnels, passing a giant skull and strange towers.
We see our protagonist, The Assassin, (if you can even call them that) explore worlds of horror and madness, with creatures being created and then destroyed over and over again. Then we see our hero destroyed, dissected, and even has their memories shown over and over. We see human versions of the same agent attempt the same mission, only to be defeated again and again. We see the world destroyed and made anew, as space and time warp to form these new worlds. After the agent is torn apart by surgeons, a baby is pulled out and then brought to some dark master, moving towards its unmaking.
The animation, combining stop motion, green screens, and some live-action segments, really sell this crazy world we witness. The creatures look like they walked out of Hieronymus Bosch's worst nightmares. If you are a fan of horror or stop motion, or like Phil Tippetts's other work, I would totally recommend Mad God.