It's the middle of September, which means classes are back and with it game season. This is the time of year when tons of games come out, looking to show off massive worlds with that are also time sinks at minimum. When time is a commodity for so many students, it can be daunting to invest in many of the games coming out. As much as I'll surely love some of the games coming soon, it's refreshing to take a break and play something that I don't have to manage and just focus on for a short while.
Creactstudios are releasing an indie platformer titled Roopocket, September 19th on Steam that fits that description, and I had the chance to try it out myself.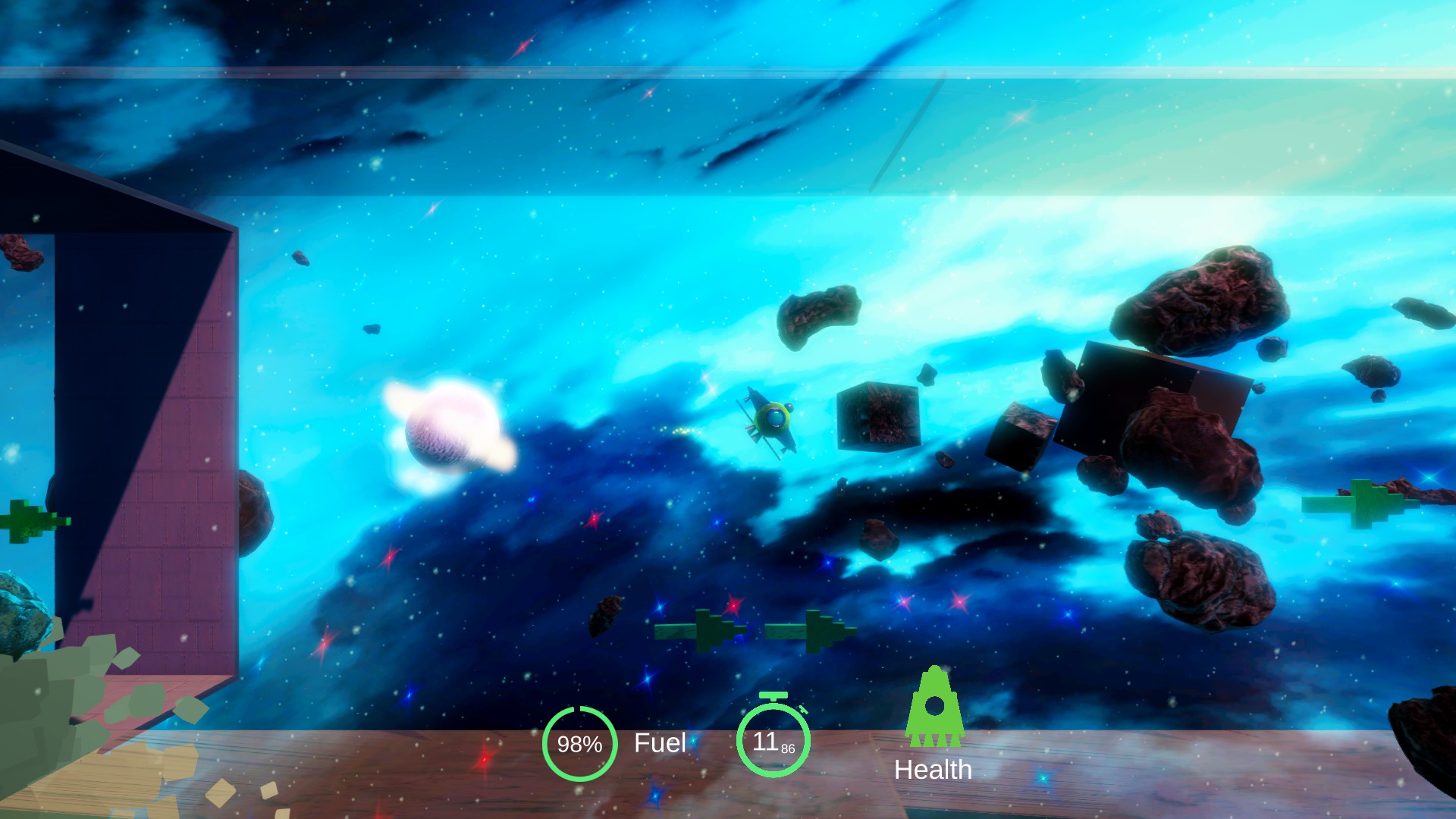 Players take control of a rocket that must get through a marathon of planets in order to raise their worth and access future diverse rockets. Each new rocket has it's own shape and thrusters that change the way players move through each level, and essentially create new learning curves with each addition to the garage. On top of that, players need to watch their fuel, health, and a timer at the bottom of the screen.
The best way to describe the mechanics or the feel of the rockets would be a far smoother version of QWOP or any other games that require a different key for each moving part, which must be used in harmony to succeed in a level. The difference though, is Roopocket takes you through planets and space. The gravity in those areas and the momentum of the rockets means that gliding and using the physics of the area are also at a player's disposal, and it is one of the most rewarding aspects of the gameplay.
Your general difficulty levels are also there, which I'm sure any player can find a comfortable level in. It takes a few levels to get used to the ASDF layout of the default rocket thrusters, but once fuel management and balance become apparent, the game really clicks and the focus shifts on navigating your way through some mesmerising levels.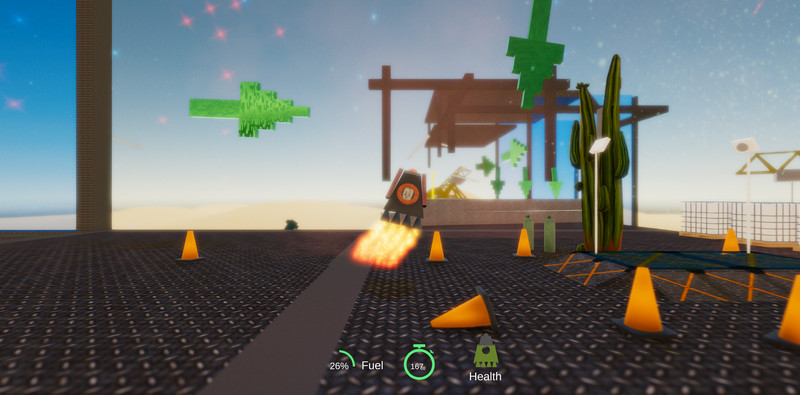 What I'm most interested to see in the future is a real use of the timer. The timer itself is more of a self challenge rather than a time gate for a player. But it definitely isn't easy to zoom through the levels, and watching speedruns would be interesting. Along with garnering more money for differing rockets, there is certainly an incentive to sink some hours into Roopocket and master the handcrafted levels.
I would recommend giving this platformer a shot, especially when you are short on tons of time, looking for a destressor between classes, or calming down after a long night out. The well designed space levels and music with the gliding gameplay of the rockets make Roopocket of the refreshing indie games I'll be playing this season.