Westfield State's women athletes had a very successful weekend, making many Owl's proud.
Softball copped a pair of wins against Mass Maritime with a score of 6-3 in the frist and 5-3 in the second. Pitcher, Emily Aredondo threw a full game allowing only 8 hits and struck out 7.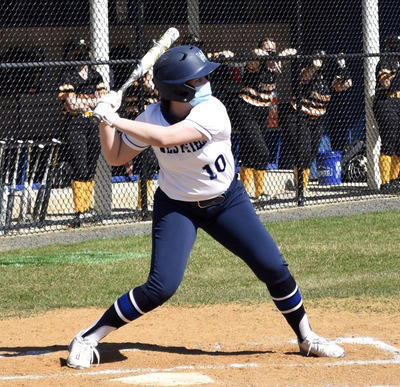 Senior Sarah Menuir finished 3-3 with a double, scoring 2 runs, and an RBI in the first game. Brenna Welch pitched the entire second game to bring them to their second victory.
Women's Track competed at Fitchburg this weekend where a few Owls shined. Amy O'Sullivan won the 1500 with a time of 4:57. Mia McDonald topped the steeplechase with a time of 12:48. Mackenzie Connor came out on top as well in the pole vault.
Lina Lark came in second for women's long jump and Carly Smith in fourth. Smith also competed in the triple jump and the 400 meter landing in second place for both. Sarah Remy earned third place in high jump.
Women's lacrosse faced off with Worcester State and won with only a second remaining. The final score was 12-11. Cassidy Connolly scored the game winner with under a minute to go in the match. Goalies Lily Sears and Kara Banagan both made five saves for the Owls in net. Kelly Gearin scored the tying goal as well as 2 others before that to lead the team in scoring.
Beyond the field, 186 student athletes were named to the MASCAC All-Academic Team. Out of that 117 of those athletes are women.
National women athletes also made some impressive moves this weekend. Here are the highlights:
• In a draw against Sweden, Carli Llyod became the third American Soccer player among men and women to ever play in 300 international matches. She joins former women's national team players Kristine Lily (354 caps) and Christie Pearce Rampone (311 caps) on that list. Llyod's first cap was in 2005 making this her 17th year with the USWNT.
• Katie Ledecky dominated the 1500M freestyles at the TYR Pro Swim Series, winning by 26 seconds. Her time of 15:40:55 would have placed her in third in the men's race.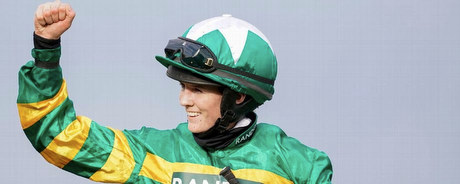 • Rachael Blackmore became the first female jockey to win the grand national in its 173-year history. The closest a female jockey had previously come to winning the most famous steeplechase in the world was Katie Walsh on Seabass in 2012 when she finished third. When asked how she felt after winning Blackmore told ESPN "I don't feel male or female right now, I don't even feel human. This is just unbelievable."
• Trinity Rodman became the youngest player at 18 to score in a National Women's League game. The NWSL Challenge Cup kicked off this weekend and runs until May 8.
• Charolette North, a lacrosse player from Boston College, became the first lacrosse player in ACC history to score 10 goals in one game.
• ESPN announced that all 47 matches of the NCAA Women's Volleyball Championship will air live and include commentators.