Concert review: They Might Be Giants
I just finished watching a free live stream concert of They Might Be Giants. It was probably the most absurd and energetic show I've seen. The lighting was crazy, the songs were odd, and it was brilliant. They played the album "Flood" out of order, along with great versions of some of their songs. They even played a song backwards, which I didn't even think was possible!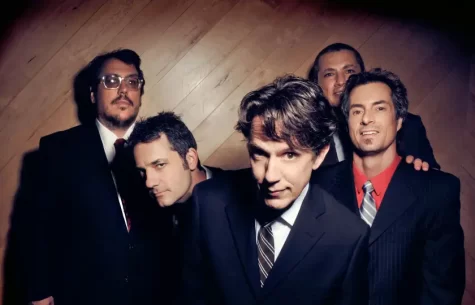 Each song had an energy to it that felt from the heart. The band played all the songs I wanted to hear and more. They are amazing to see live, as their shows are hilarious and so much fun. They're banter between songs was so funny. From a hilarious Al Gore impression to talking about playing a concert on an ice rink, they kept me in tatters. The brass players, the saxophonist, trombonist, and trumpet player all played their lungs out, with solos that were impressively loud.
At one point in the show, they stopped to deal with an equipment issue and showed on the screen what they were dealing with. They are probably the funniest band to see live. Their antics are worth the price of admission. Regardless of if you've heard of them before, they are worth it to see live.