By Dan Wenerowicz
Kratos, The Ghost of Sparta, has always been known in gaming for his relentless pursuit of vengeance and brutality. Each game was more violent than the last and Kratos quickly became a character who was associated with war, and not much else. So, what happened when Santa Monica Studio gave Kratos a son, control over his rage, and threw him into an entirely new world? As it turns out, they created a completely revitalized game that is easily the best entry in the franchise to date.
The new God of War doesn't revolve around a simplified vengeance plot, where Kratos murders everything he sees. Instead, the story revolves around the Bond that Kratos forms with his son, Atreus, as they bring their wife and mother's ashes to the highest peak in all nine realms. The task seems simple enough, but in a land inhabited by the Norse Gods, chaos with a new pantheon was bound to ensue, so long as Kratos was around.
The bumps in the road that Kratos and Atreus face, in the form of all manner of Norse myths, allow for their dynamic to develop and grow as the game progresses. This isn't a one-sided Kratos anymore. He has years of experience and regret that he doesn't want to pass on to his kid. However, he is still cold and distant to Atreus, who only has a father left. It is in moments where Kratos finally refers to Atreus as son, finds the strength to break his shell and embrace Atreus, or acknowledge his growth and accomplishments, that show Kratos grow as a character. He is finally believable and more human than we have seen in past games.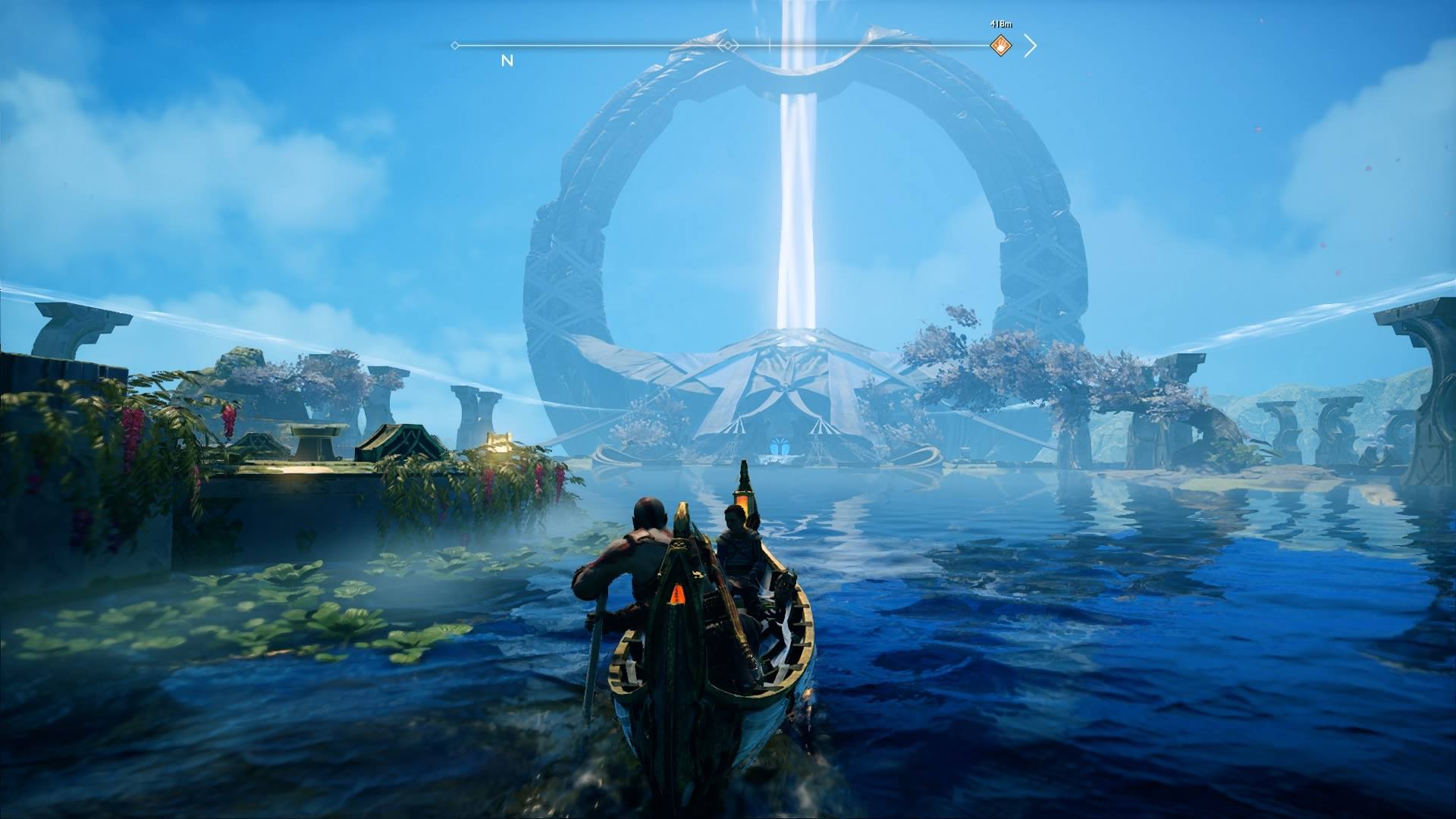 This dynamic between father and son isn't only present in the story, but it is what the gameplay revolves around as well. As Kratos gains more skills and experience, so too does Atreus. Combat becomes more fluid between the two, and though I didn't see the use in Atreus at the start, by the end of the game, he was an integral part of any battle. He would shoot arrows and stun enemies through chokes, as I took out each one with the Leviathan axe.
Of course, combat is one of the key features of any God of War, and this one delivers a master crafted system with more than enough variety and depth to keep each encounter just as fun as the last. Kratos gets a few different weapons to wield and unlock new skills in. Each weapon can be slotted with a plethora of different runic abilities that add more attacks into combat. Not to mention the extra abilities that Atreus provides on top of every move that Kratos gets.
The big difference in combat though, is the addition of armors and stats. Armor sets now provide perk bonuses as well as stats like defense or strength, depending on the play style you pursue. Runic and cool down stats will allow for the use of more abilities, while defense and vitality will allow for less damage, but provide a larger health pool instead. The stats change how combat plays out, and keeping the armor upgraded is an important part of staying ahead of the monsters in Midgard.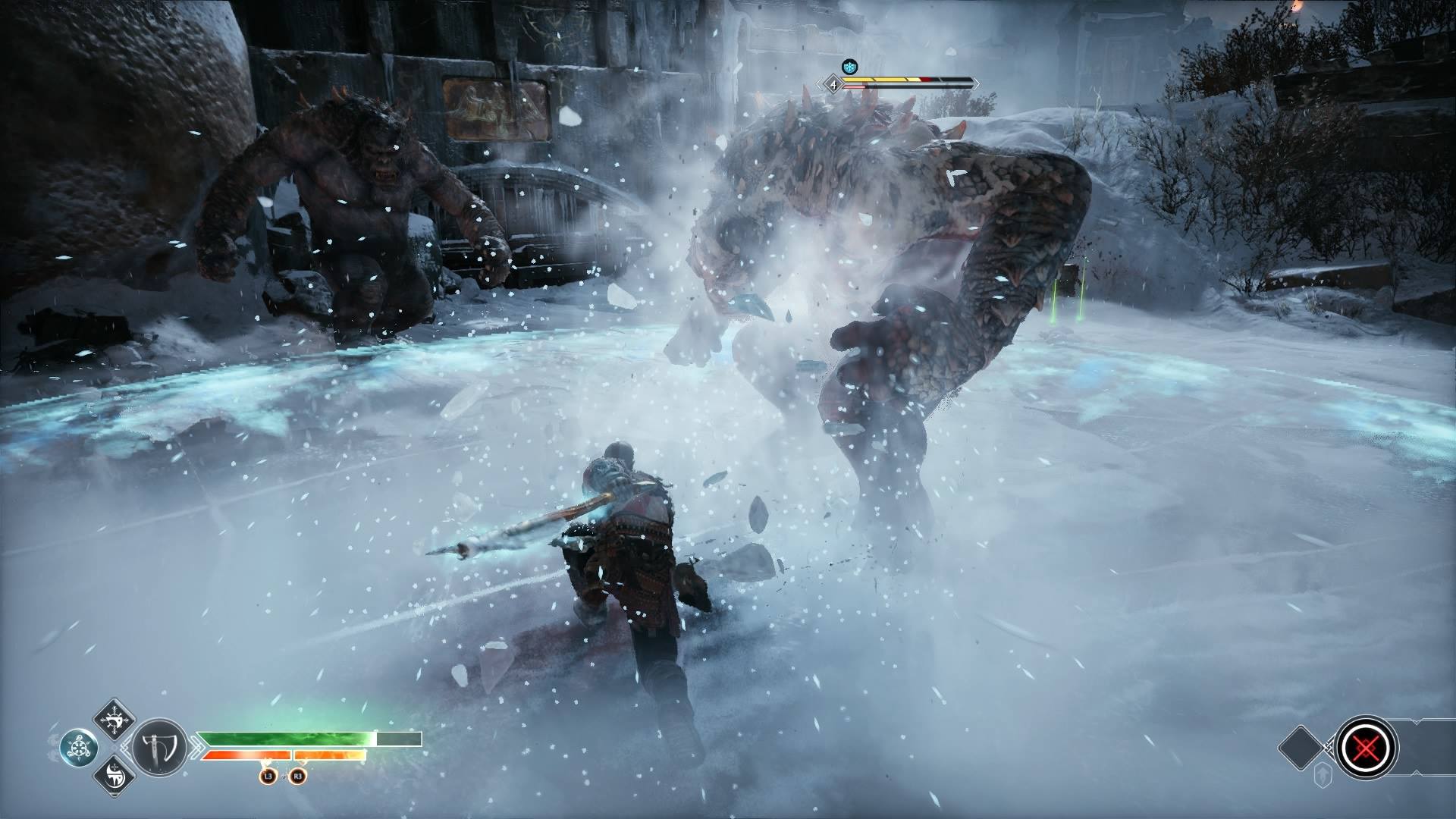 Another major difference in this God of War, compared to previous versions, is the world itself. For the first time in the series, the map is semi-open world, and you can freely travel to different realms with your son, completing numerous quests. The world is full of areas to explore, and a lot of time was clearly put into this aspect. Puzzles are set all around the world that lead to extra treasure, or to the next goal at hand. Side quests, such as Valkyrie bosses, favors, arena trials, and realm tears offer a breadth of content for those that love to explore.
In this world of content is also a beautifully crafted map full of Norse lore and landscapes that are simply stunning. Everywhere you turn, there is a unique place that feels like it's lived in by the people of these realms. No detail was spared in making the game world feel alive, and I was enthralled by it through my entire play through. One moment I would be on top of the highest snowy peak in Midgard, and the next, I'm climbing the lava covered rocks of Muspelheim.
More so in main story quests, the world feels like one massive, yet believable, amusement park ride. It was always exciting to see what traps and puzzles would be thrown at me, what new boss challenge I had to face, or what piece of the story would unfold. What truly makes the whole world believable though, is the characters. Each one is entirely well written, with development of their own, and entertaining dialogue. The dwarves, Brok and Sindri, always had me laughing, while characters like Freya highlighted the brutal stories we see in Norse Mythology, and even in real life.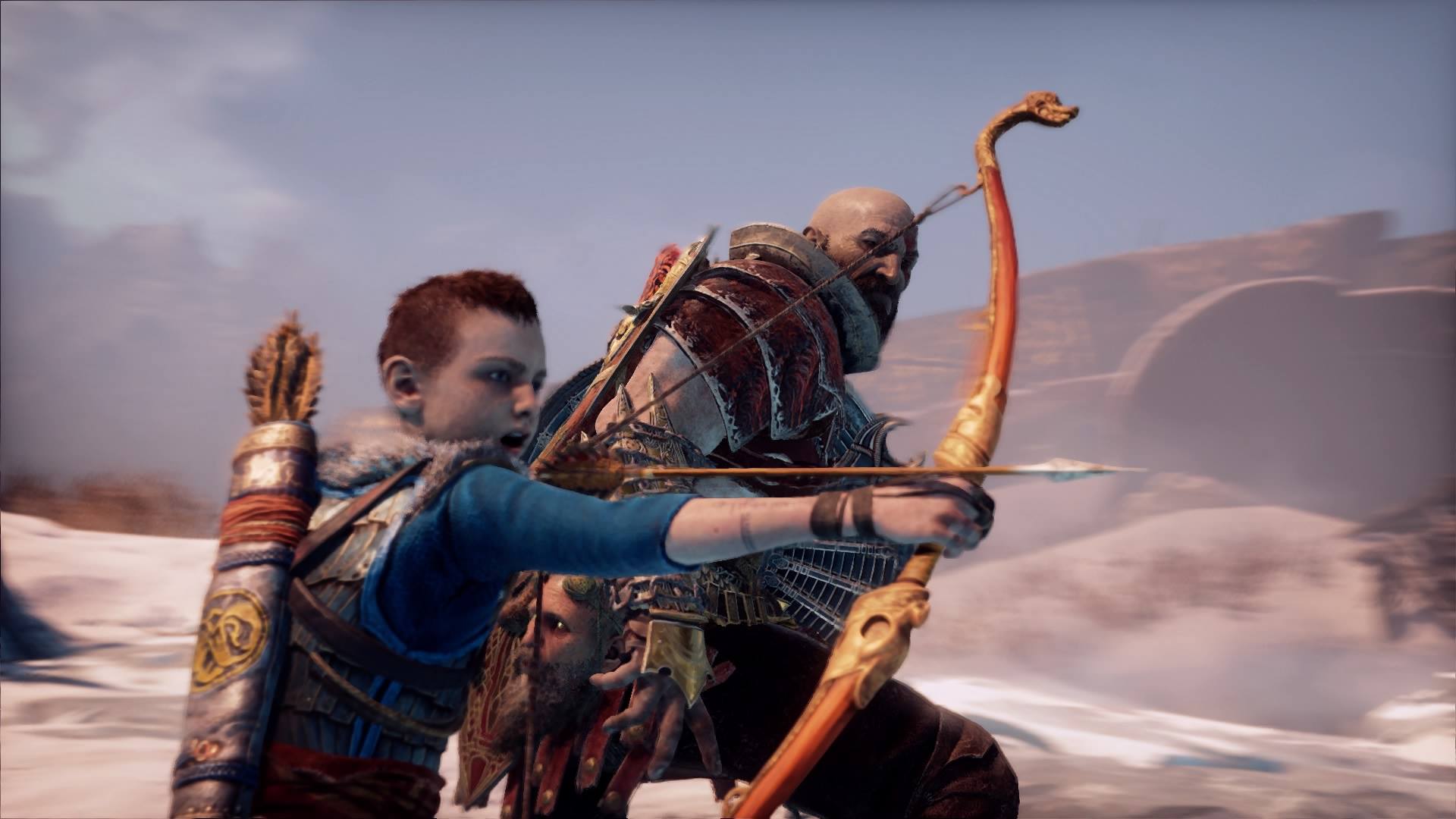 Attention to every single detail is one of the facets of what makes God of War so great. Things that tend to be overlooked in modern games are done with perfection. I didn't encounter any bugs at all in my entire time playing. The soundtrack as well, which adds another layer to each moment in the game, brings even more life to the game. When the old Kratos theme would play in the background of the Norse music during major moments, I could feel chills just from the effect that it created.
What God of War pulled of is nothing short of incredible for a developer. They took a tired franchise, added all the best parts of modern games, and stripped those that didn't work. They took a simple rage-filled character and gave him multiple dimensions that brought more to Kratos than every game before combined. The gameplay and the graphics in God of War are complex and amazing. Yet, not a single bug is in the game. All these separate aspects come together, and they form the amazing God of War that Santa Monica Studio clearly worked so hard on. They made something special, and I'm excited to hop in God of War again soon.