2020 was a historic year for America. Along with the global pandemic, and a polarizing election this also aired with the strongest call for racial justice in the 21st century. The killings of George Floyd and Breonna Taylor have triggered powerful protest movements. Hip Hop artists use social media to support Black Lives Matter. Since May, posts about Floyd, Taylor, and police brutality have flooded the platforms.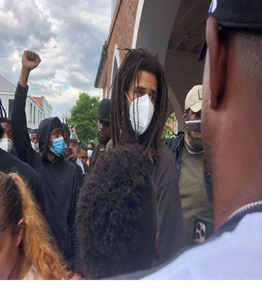 On May 25th, 2020 in Minneapolis Derek Chauvin killed George Floyd by digging a knee into the back of his neck causing cardiopulmonary arrest. Shortly thereafter, Black Lives Matter protests began to happen around the country. And, Hip Hop was the soundtrack behind it. Between May 28th and June 6th music services reported an increase in daily streams. Hip Hop songs that referenced themes of injustice or protest had more listeners now. Some songs had over a 100% increase in daily streams then the week prior.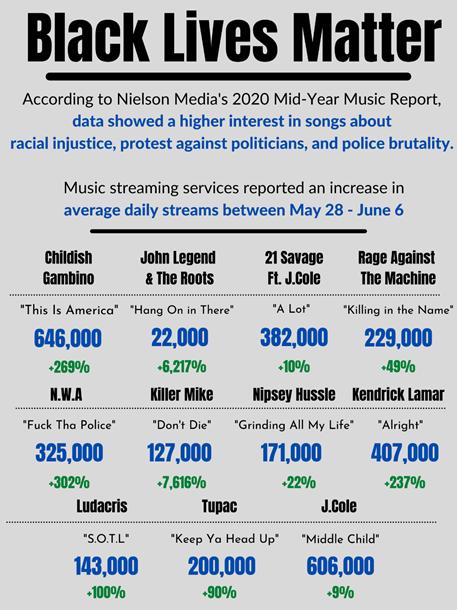 Hip Hop artist Common uses his voice to inform people and echo positive change. Posting about Black Lives Matter, racial injustice, and police brutality. Along with providing resources on how to support or raise awareness.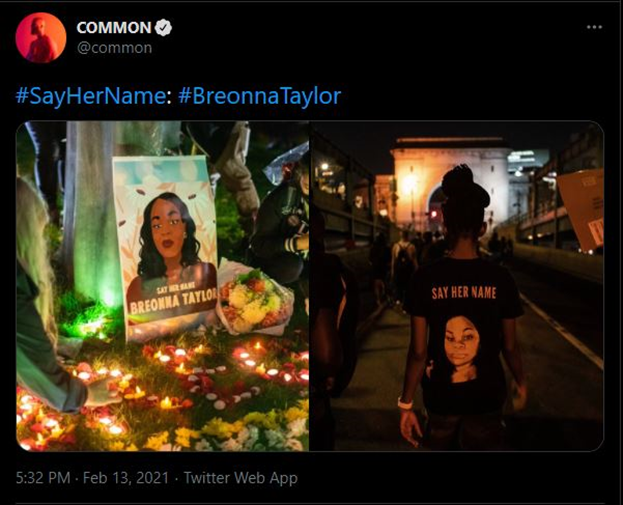 Historically, hip hop has always spoken out against the wrongs in society. Artists have the power to inform their followers on societal issues. Given the lack of dynamic response against racial injustice or police brutality from our politicians. This genre has pushed for change. Artists have used their platform to speak out and raise awareness for the Black Lives Matter movement through their music. Using social media to open a dialogue with their audience to embrace progressive change, hip hop will continue to educate their fans.